Non-profit organization, J.E.T.S, gives young adults a chance at an educated future.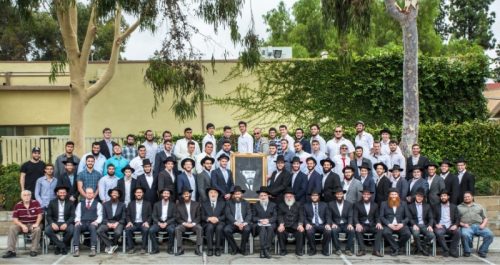 Huntington Beach, United States - May 6, 2019 /MarketersMedia/ — The world of education has created so many hurdles for people who either cannot afford the hefty student loans or do not have the tools to proceed. A non-profit organization, known as J.E.T.S ( Jewish Educational Trade School) is giving young adults a chance at an educated future. PAY-IT-FORWARD is a Scholarship Program that "Advances the JETS Mission to the Pride and Satisfaction of Student, School and Donor Alike!"
Their organization announced its JETS "Pay it Forward" Scholarship Fund in hopes of empowering their community and provide the resources that will last for a lifetime.
The fund grants tuition subsidies to students from financially-strapped families in the form of interest-free loans. Unlike other scholarship funds, their Pay it Forward Scholarship is not a one-time loan, rather a "termed stipend linked to the alumnus' future success."
Typically, students are piled with interest-charged student loans; however, JETS does not burden the graduates with unbearable and sometimes impossible debt during the time students are trying to get their adult lives started.
"Indeed, a Pay It Forward Scholarship makes its recipients invested partners in the funding of their education in a way that elevates their self-esteem, reinforces a sense of responsibility in synch with their upward mobility, and underscores the importance of giving back to the community in accordance with one's means."
"PAY-IT-FORWARD" hopes that by educating young adults early on in a specialized trade it will prepare them to become outstanding citizens and a foundation of strength for their communities, rather than recipients of its charity.
JETS started as a technical college and high school that provides young Jewish men with the tools and information, they need to fulfill the lives they dream of, through a well-balanced program of Judaic studies, vocational training, and recreational activities. They believe that by celebrating positivity through individuality and by providing a healthy and supportive environment, they will encourage students to discover his strengths and be able to achieve and set goals.
JETS has had 718 Graduates since it first opened its doors and offer 57 unique courses. JETS is located on a beautiful 11-acre campus that is located in the heart of Los Angeles California.
Their websites mission statement reads, "I Invite you to join us in strengthening the Jewish community of today while ensuring the vitality and growth of the Jewish community of tomorrow. With gratitude and blessings for your visionary and generous support," signed Rabbi Mayer Schmukler, Founder & Director of JETS.
For more information on how the scholarship works and how to participate, please visit, https://www.jetsschool.org/
"NO ASPIRING YOUNG MAN SHOULD BE DENIED THIS OPPORTUNITY due to lack of funds."
Contact: Kevin Leonard
Phone: 877-957-2244
Company: Leader Bulletin
Address: Huntington Beach, CA
Email: info@leaderbulletin
Website: https://leaderbulletin.com
Contact Info:
Name: Kevin Leonard
Email: Send Email
Organization: Leader Bulletin
Address: Huntington Beach, CA
Phone: (877)957-2244
Website: https://leaderbulletin.com
Source URL: https://marketersmedia.com/jets-pay-it-forward-scholarship-helps-young-adults-succeed/509518
Source: MarketersMedia
Release ID: 509518