Between the months of November 2018 and January 2019, Jason M. Ruedy will appear several times on Denver KDVR's local television show Colorado's Best to discuss financial consolidation options for homeowners.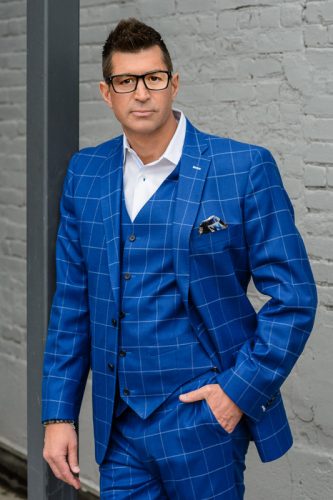 DENVER, CO - December 13, 2018 /MarketersMedia/ — Mr. Jason M. Ruedy, who periodically appears on Denver's KDVR local television program, Colorado's Best, is scheduled to partake in several episodes between the months of November 2018 and January 2019 to discuss financial consolidation options for homeowners with equity.
Colorado's Best is a popular, consumer-oriented daytime television show that airs on weekdays in the Denver Metropolitan area from 9:00 am to 9:30 am local time on Colorado's Own Channel 2 and from 11:30 to noon local time on FOX 31. The show is hosted by Ms. Paula Haddock, Ms. Joana Canals, and Ms. Sam Boik, who set the stage for showcasing current consumer news and events.
Mr. Ruedy's upcoming role on Colorado's Best, which will air at regular intervals over the next three months, will focus on homeowner equity and debt consolidation. The segments will feature a discussion between Mr. Ruedy, and one of the show's hosts, Ms. Joana Canals, in which Mr. Ruedy will answer the host's intriguing questions about using home equity to consolidate all types of financial obligations.
Among other matters, examples of topics that will be deliberated by Mr. Ruedy and Ms. Canals include, "Why is now the time to put your equity to work?", "Do you help homeowner's with poor credit?", and "How long does it take a refinance to close?"
The overall message conveyed by Mr. Ruedy's forthcoming appearances is that now is the time for homeowners to put their home equity to work because consolidating financial obligations through a refinance can save them up to one, two, or three thousand dollars a month.
"Many Colorado homeowners are living paycheck to paycheck. It discourages me to see people sending money to various high interest rate creditors each month when they could easily consolidate those payments into a single, low interest payment," says Jason M. Ruedy.
At the conclusion of each television appearance, Mr. Ruedy will remind viewers of his ability to assist individuals with varying credit scores, including those with past or current issues with collections, judgments, bankruptcies, and foreclosures.
About Jason M. Ruedy:
Mr. Jason M. Ruedy, also known as The Home Loan Arranger, has 20+ years of experience in the mortgage business. His company was built around the crucial principles of hard work, discipline, and determination. The Home Loan Arranger evaluates client applications quickly and efficiently and structures loans with the best possible terms. Mr. Ruedy is successful in achieving closings for clients while meeting their highest expectations. Jason M. Ruedy is ranked #2 in the state of Colorado by Scotsman Guide, which is the top leading resource for mortgage originators. He is licensed in the states of Colorado, Pennsylvania, and California.
For media inquiries, please contact Mr. Jason M. Ruedy:
The Home Loan Arranger
512 Cook St #100
Denver, CO USA
Phone: (303) 862-4742
Toll Free: (877) 938-7501
http://www.thehomeloanarranger.com/
Contact Info:
Name: JASON M RUEDY
Email: Send Email
Organization: THE HOME LOAN ARRANGER
Address: 3255 S BIRCH STREET DENVER, CO 80222 NMLS - 392188 & 269437
Phone: 3038624742
Website: http://WWW.THEHOMELOANARRANGER.COM
Source URL: https://marketersmedia.com/jason-m-ruedy-to-appear-on-kdvr-tv-to-discuss-homeowners-financial-consolidation-options/458033
Source: MarketersMedia
Release ID: 458033