Jacqui Bishell is one of 25 authors opening up in the fourth volume of the internationally bestselling book series.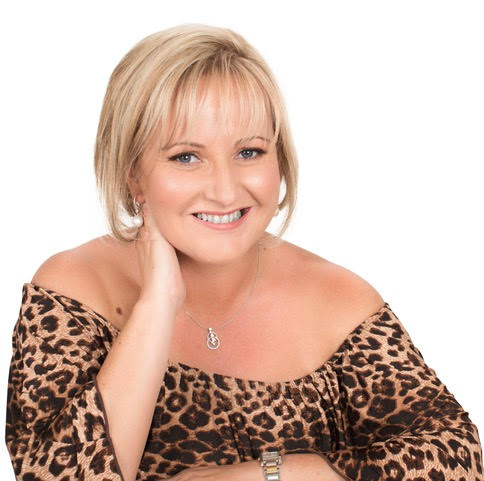 Sydney, Australia - October 9, 2020 /MarketersMedia/ — It's been said that from great loss comes great strength. In the case of Jacqui Bishell, that is indeed the case. In the international bestseller, Change Makers, Volume 4, this Royal Australian Air Force (RAAF) veteran turned entrepreneur shares how she lost her way after experiencing divorce and the deaths of loved ones, yet pushed through and found her True North - and today helps others do the same.
Her story is one of 25 personal short stories from women across four continents who have faced difficulties, learned from them, and thrived despite, or even, because of them. Each chapter is written in the contributor's own words and topics range from business, philanthropy, motherhood and relationships.
"Jacqui is an incredibly inspiring woman. She takes us along on her life journey so we can see where she started to do what others expected rather than what she envisioned for herself and how that, in turn, affected her relationships and her own sense of self. I think her story will resonate with many readers who unwittingly strive to be others' versions of success rather than their own. I'm so grateful she is a Change Makers' author," said Emma Hamlin, founder of Change Maker Press, which gives women a platform to be heard while giving readers a dose of positive energy and strength.
Bishell describes how she struggled through divorce and the pain of losing her parents while following a career path that she was no longer passionate about before she had her aha! moment. Today, she is a proud mum, acclaimed international speaker, mentor, and founder of two start-ups, No Regrets and YourDivorceSista, through which she helps others to live life on their own terms through mentoring and support services.
"At some point in our lives, we discard our childhood dreams and let our immediate circumstances or the past steal the future we dreamt of. We settle because it's the easier road to take and allow ourselves to be defined by labels not of our own choosing," said Bishell. "It is my goal to support women in choosing their own direction and following their own path rather than the ones others expect us to follow. I hope that Change Makers motivates women to follow their internal compass and get back on track to who they are at their deepest level."
Change Makers: 25 Transformational Stories from Women Making an Impact in the Lives of Others (Volume 4) is an Amazon bestseller in the U.S., Canada, UK and Australia and available on Amazon.
Follow Jacqui Bishell on Facebook here: https://www.facebook.com/jacqui.bishell
Find out more about the Change Maker's project and purchase the book on Amazon at https://www.amazon.com/Change-Makers-Transformational-Stories-Making-ebook/dp/B08JK95LV9
Follow and tag Change Makers on social media using the hashtag #changemakersbook
Contact Info:
Name: Jacqui Bishell
Email: Send Email
Organization: Change Maker Press
Website: http://www.jacquib.com%20
Source URL: https://marketersmedia.com/jacqui-bishell-shares-lessons-learned-in-life-to-help-women-find-their-true-north-in-bestseller-change-makers/88980238
Source: MarketersMedia
Release ID: 88980238