Invest Asian is a news and advice site helping individuals begin making global trades and investing in stocks overseas, with up to the minute information designed to help people make their fortune.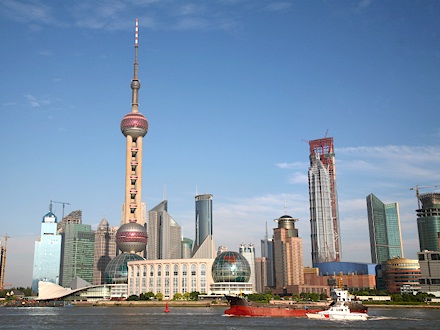 Bangkok,, Thailand - - June 6, 2014 /MarketersMedia/ — We live in a gloablized world, and many of the old truths once held dear are now shifting sands. Global economic crises have led to new players entering the world stage, with Singapore and China emerging as economic superpowers. As a result, those looking to play the markets need to look internationally to find emerging opportunities to take advantage of, and InvestAsian.com helps them do just that. By providing regular and reliable news and updates on international markets, they help Western investors come out ahead in forex trading and more. They have recently published new advice to help westerners invest for maximum gains in Asia.
The site has a business news section, which offers up insights on Chinese stocks, manufacturing and bond supply booms, trade pressures upon the Yen and more. There is also a prominent section for expert analysis and opinion, asking tough questions on market psychology and overbought stocks, while offering tips on the best Philippine and Japanese investments.
This information is only useful however for those who know how to use the global markets, and the site takes pains to ensure that all visitors can get to understand those markets quickly and efficiently, with a nine step guide to investing abroad, investment tips, country profiles and even premium advice in which individuals can seek expert consultation on their practices.
A spokesperson for Invest Asian explained, "We are here to provide an essential service in the rapidly evolving economy, enabling people throughout America, the UK and Europe to take advantage of opportunities in emerging economies, from small booming countries to large developing superpowers. We even offer a free email subscription to live updates and stock tips so that our readers can know as soon as we do when a trade worth making emerges. With news, reviews and information published all the time, users are best advised to bookmark the site and return often."
About Invest Asian:
Invest Asian offers stock news, tips & financial advice for the global investor, including analysis of Forex markets and information about the hottest overseas stocks. The site features news, analysis and opinion and is regularly updated, with email subscribers receiving live updates and stock tips. The site also assists with opening offshore brokerage accounts in jurisdictions such as Hong Kong and Singapore.
Contact Info:
Name: Reid Kirchenbauer
Organization: Gelderbauer Ltd.
Phone: 818455176
Source URL: https://marketersmedia.com/invest-asian-publishes-new-advice-and-guidance-on-global-investing-for-westerners/46546
For more information, please visit http://www.investasian.com/
Source: MarketersMedia
Release ID: 46546