IntelliTec College, a career-training institute with four campus locations, has announced the HVAC/R program will return to the Grand Junction campus beginning this month. IntelliTec is enrolling now for the HVAC/R program.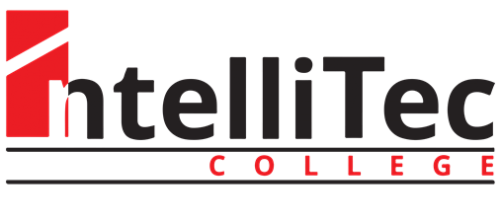 Grand Junction, CO - February 7, 2020 —
IntelliTec College has announced enrollment is now open for the HVAC/R program at its Grand Junction, Colorado campus. The next start date for HVAC/R at Grand Junction will be later this month, with classes beginning February 24, 2020.
A career-training institute, IntelliTec's mission is to train students to fill the jobs that are in high demand in their communities. Refrigeration, Heating, Ventilation, and Air Conditioning (HVAC/R) technicians are in high demand nationwide, and demand for these specially-trained technicians is high in the Grand Junction area and surrounding cities as well.
Cheryl Morris, Campus Director at IntelliTec's Grand Junction campus, expressed her excitement in extending Grand Junction's program offerings to this in-demand field. Morris said, "At IntelliTec, we strive to provide our students with the training programs they need and desire for today's world. HVAC/R is a growing field and we are proud to provide top-level training to the next generation of technicians. With an even more robust program than before, IntelliTec Grand Junction is now better equipped than ever to serve our students."
IntelliTec College specializes in providing the technical training students need to be successful in their chosen field. IntelliTec's HVAC/R program teaches students the knowledge and skills to install, service, and repair both residential and commercial air conditioning, heating, and refrigeration systems. Students learn to perform maintenance and repair of commercial refrigeration systems, including refrigerant recovery and evacuation. IntelliTec uses hands-on, practical training techniques in the classroom and the lab to teach students not only how to work with temperature control systems, air quality systems, humidity and refrigeration systems, but also basic electrical theory and controls, basic plumbing, and welding and soldering using oxy-acetylene torches.
The HVAC program at IntelliTec is designed to be achievable in as few as 18 months. Graduates receive their Associate of Occupational Studies (AOS) degree and are qualified to test for professional certifications including EPA ESCO certification, NATE Core, OSHA 10 and the 410A. Graduates of the HVAC/R program are prepared to immediately enter the workforce and begin careers as HVAC technicians.
To learn more about IntelliTec College, and the HVAC/R program, visit its official website or call toll free 1-800-748-2282.
Twitter: https://twitter.com/@IntelliTecColl
Facebook: https://www.facebook.com/itcgj/?ref=py_c
LinkedIn: https://www.linkedin.com/company/intellitec-college>
Instagram: https://www.instagram.com/intelliteccolleges/
Youtube: https://www.youtube.com/user/IntelliTecColleges
About Us: IntelliTec College strives to build a better community through hands-on career training at four campus locations in Colorado Springs, Grand Junction, and Pueblo, Colorado and Albuquerque, New Mexico with Associate's Degree and Certificate programs.
Contact Info:
Name: Shaun Daggett
Email: Send Email
Organization: IntelliTec College
Address: 772 Horizon Drive, Grand Junction, CO, 81506
Phone: (719) 632-8116, ext. 1007
Website: https://intellitec.edu
Release ID: 88945485