Joze Piranian, adds Viral Video to his Successes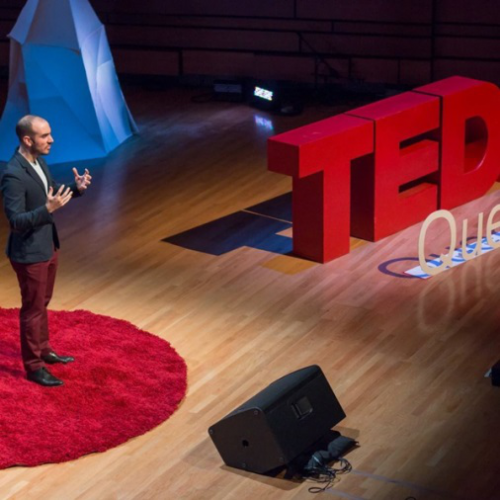 Toronto, Canada - March 16, 2019 /MarketersMedia/ — Many people know Jose Piranian as an award-winning motivational speaker and others recognize him as a highly entertaining comedian. People around the world are now identifying him for his recent viral video on stuttering at The Daily Goalcast.
Piranian spoke about his lifelong struggle with a severe stutter. Speaking was so difficult for him that he didn't speak if he could avoid it. The condition affected him profoundly in his teens, a particularly trying time for all adolescents, and he spoke poignantly about one particular encounter with a girl.
Piranian was determined to be able to express himself. He relates in the video how he learned breathing techniques, joined Toastmasters to overcome his fear of public speaking, and began doing stand-up comedy. The inspirational speaker utilizes his signature talents to turn adversity into a positive force for change that he shares with others.
He noted that adversity is typically defined as a misfortune when it's those very situations and life challenges that teach resilience, destroys fears, and provides the impetus for great achievements. Stuttering remains a daily challenge for the corporate speaker, but it also enhances his message to reach individuals around the globe with a vision of hope and promise.
During his numerous engagements, Jozw explains how a person's fears can actually be their greatest asset and ways to use that fear to overcome a wide variety of obstacles. He's equally effective as a college speaker, providing thought-provoking messages for young adults. He's a particularly effective youth speaker that's able to relate to students on a psychological and emotional level.
It's that ability that makes him such an effective sales speaker and earned him invitations to speak at elite venues in front of thousands of people, including the prestigious Archangel Summit for professionals, entrepreneurs and leaders. On a different stage, he's performed his stand-up comedy for audiences ranging from Canada and the U.S. to Scotland.
Joze's viral video on The Daily Goalcast is a testimony to his ability to reach people on a deep, personal level in ways that matter. His humor, grace and positive attitude have enabled him to be a successful motivational speaker and comedian, while providing others with the tools to attain their own dreams and goals.
About Joze Piranian
Joze Piranian is an award-winning TEDx and Goalcast-featured inspirational speaker and comedian who delivers transformational talks about conquering fears, building resilience and diversity/inclusion. He holds a Bachelor of Commerce and Psychology from McGill University and a Master of International Business from Queen's University. Connect with him on Facebook, Instagram and YouTube.
Contact Info:
Name: Jose Piranian
Email: Send Email
Organization: Jose Piranian
Website: http://www.jozepiranian.com
Source URL: https://marketersmedia.com/inspirational-speaker-joze-piranian-adds-viral-video-to-his-successes/492959
Source: MarketersMedia
Release ID: 492959