Author Gerry Huston shares the life lesson that compelled her to start her groundbreaking coaching business in the new book, 'Change Makers, Volume 5.'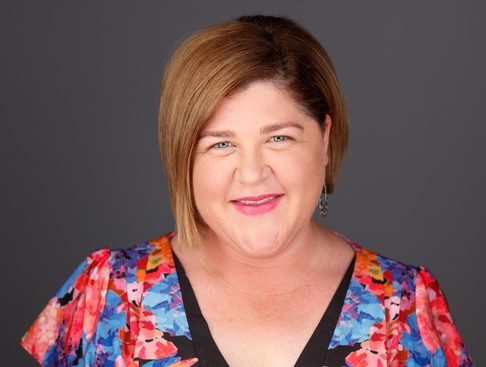 Emerald, Australia - December 16, 2020 /MarketersMedia/ — For folks living in rural and regional areas, the COVID-19 pandemic has been a "big equaliser," according to business and life coach Gerry Huston.
"The world has had to adapt and almost catch up to what people living in isolated areas have been doing for a long time," she said. "We've been working, training, sharing, and networking, all while living in remote areas."
A country girl at heart, Huston is a motivational speaker, educator, and coach who understands the unique challenges and opportunities faced by businesses in remote areas.
Now, Huston is revealing the life lesson that shaped her experiences in the new book, "Change Makers: 21 Transformational Stories From Women Making An Impact In The Lives Of Others (Volume 5)."
The bestselling book includes chapters written by women, including tech leaders, health experts, artists, healers, entrepreneurs, and coaches from across the world, who each share their transformative journeys to serve others, create meaningful businesses, and enrich lives.
Huston grew up on a farm in outback Australia, miles from any neighbours or townships. With wide-open spaces as far as the eye can see, she learned that "if you fall down, you dust yourself off and get back up."
Fall down and get up she did, many times in her life. After experiencing struggles with fertility and depression, she realized that not being able to fall pregnant was the turning point she needed.
She sought help from mindset experts and a life coach, who sparked a personal journey that would lead her onto a new path in life. "I had to draw on every ounce of courage within me, fight my negative self-talk, fight the fear of what people would think or say about me, and back myself," she said. Huston finally broke-free from 'the mould' to become a life and business coach.
Nearly a decade later, Huston has empowered and supported her clients as they make massive shifts in their personal and professional lives through her Breakthrough programs.
"You're inevitably going to hit up against challenges or difficult situations in both business and life," she said. "I provide my clients with a result proven system that leads them to success. Just like learning to ride a horse, when you fall down, you've got to dust yourself off and get back up."
A big part of her coaching is focused on growing a supportive community for people in rural and regional areas.
"I understand how isolated people can feel, not only geographically, but also looking for their like-minded peers," she said. "I not only help my clients grow their businesses, achieve their goals and increase their income while becoming part of a group of like-minded people around the world. When you're coaching with me, you'll never feel like you're doing this alone."
Huston added, "There are no barriers to remote living anymore. What if the next thought leader, the next billion-dollar business idea, the next revolutionary way of doing things, is in the mind of someone living in a regional or rural community? This is a really exciting time!"
Released this month, Change Makers, Volume 5 is already a bestseller that has topped Amazon charts in Australia, the USA and Europe.
Huston was selected to share her story by Emma Hamlin, the book's publisher and founder of Change Maker Press. Hamlin is herself a bestselling author, publisher, and strategic marketing expert who founded her company to provide a space for innovative and inspiring women to be seen and heard.
For more information about Gerry Huston, go to www.gerryhuston.com.au. Follow her on Facebook at @gerryhustonbusinessandlifecoaching.
Learn more about the Change Maker project and purchase the book on Amazon at https://www.amazon.com/dp/B08P9HM43Z. Follow and tag Change Makers on social media using the hashtag #changemakersbook.
Contact Info:
Name: Gerry Huston
Email: Send Email
Organization: Change Maker Press
Website: http://www.gerryhuston.com.au
Source URL: https://marketersmedia.com/inspirational-australian-life-coach-gerry-huston-guides-regional-business-owners-to-thrive-in-bestselling-book-change-makers/88990171
Source: MarketersMedia
Release ID: 88990171