Wellness Expert Julio M. Jimenez Closing The Gap Between Traditional Medicine and Holistic Medicine By Focusing On Five In Demand Areas of Health and Wellness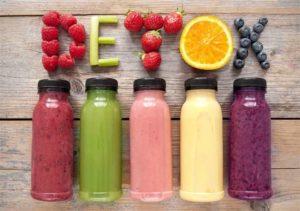 San Antonio, United States - February 16, 2019 /PressCable/ —
San Antonio TX – The Imagine Wellness Center an innovative and forward thinking holistic medicine center, is delighted to report that they are experiencing a significant increase in patients seeking their advice and services. Owner and Founder Julio M. Jimenez who has over twenty years of experience in the industry, has spent the majority of his career focusing almost exclusively on dealing with autoimmune disease.
These type of illnesses have risen dramatically over the last few years, and traditional medicines focus almost exclusively on treating the symptoms, rather than the cause, effectively not offering a cure for the patient.
This inevitably means that the patient faces a lifelong battle with the illness, with no prospect of a cure on the horizon. What is, even more, worrying for the patient is ideally the autoimmune system is the body's defense mechanism, and so a weaker defense system inevitably increases the risk to the patient from viruses and microbes. There is also a direct connection between having a weak autoimmune defense mechanism and the gastrointestinal tract. This, in turn, can make patients susceptible to developing different forms of cancer.
Julio Jimenez recommends five things which he calls the "Missing Pieces" because generally speaking traditional medicine overlooks these important factors. Julio Jimenez lists the factors as follows
1 Detox – A tune-up for the human body, which involves cleaning of the liver and gut. These vital organs need to be working at an optimum level in order to make sure that the body is able to detox the major organs that are connected to autoimmune health. It is essential to perform an annual cleaning process, ideally after a period of overeating, such as the start of the new year.
2 Nutrition – When it comes to our food, mother nature knows best. Try to eat natural foods, that have not been stored in cans or bottles, or processed. Try to eat more vegetables, fruits, proteins, herbs, and teas. Think of food as the medicine for your body; it is crucial to use the best fuel to make your body run smoothly. It is also an excellent idea to be food tested so that you can avoid any food types which disagree with your body.
3 Fitness – Lifestyles have changed dramatically in recent years, with physical jobs being replaced by sedentary desk or computer focused jobs. This means that your body is not getting sufficient exercise, the blood is not getting pumped around your body, and in most cases, insufficient calories are being burned. This doesn't mean that people need to start training for the marathon, exercise should be moderate, between 30 to 45 minutes three times a week. To avoid boredom, try to choose a variety of sports including pilates, weight-lifting, walking, swimming, biking or cross country.
4 Genetics – Many people feel that they are a prisoner to their genetic makeup, but this is not the case. The priority should be to get tested so that you can understand and identify any mutations; work toward the goal of prevention so no further dysfunction will develop. Supplementing the body with the right natural medicine will keep it running to its fullest and the cycles of your body cells completing their cycles. Controlling the genetic is working in the preventive zone and the restoration of the health.
5 Hormones – It is important to keep hormones balanced. The hormones are regulatory substances which work in the body cells to produce energy, libido, happiness, and even provide the desire to live life to the fullest. Out of balance hormones can lead to depression, exhaustion, moodiness, hair loss, and weight gain. Ironically where many people focus on their financial health, hormones can have a much more direct effect on a person's happiness. Holistic Medicine looks at the hormone ranges in a narrower spectrum than traditional medicine. That way, people with symptoms get help without having to wait until their hormone levels drop to the clinical range to enter their conventional protocol. In functional medicine, there are numerous natural supplements that help increase the hormone levels without harmful side effects.
"It is my belief that by focusing effort on the five missing pieces, patients can drastically improve their autoimmune system, and recently we have noticed a dramatic increase in the number of patients seeking our assistance," said Julio M. Jimenez of The Imagine Wellness Center. "People are becoming much more aware of the importance of looking after themselves and trying to prevent further issues at source. We are delighted and working hard to help as many people as possible."
Health must be controlled 95% by the individual and 5% by a wellness doctor or traditional doctor. It is a must to get rid of the mentality of taking pills to get healthy which gives 100% of the health control to the doctors and zero responsibility to the individuals, other than remembering to take their prescriptions. Being not reactive but proactive is the closing of the gap that only the individual can control. Imagine Wellness Centre will create just that, a customized plan of action to reclaim your health, your youth and your life back!
For more information about the company and the various services that they provide, visit their website at http://imaginewellnesscentre.com
Contact Info:
Name: Dr. Jimenez
Organization: Imagine Wellness Centre
Address: 115 Gallery Cir #209, San Antonio, Texas 78258, United States
Phone: +1-210-801-9874
Website: http://imaginewellnesscentre.com
Source: PressCable
Release ID: 482977