New state of art cosmetic dentistry procedures and porcelain veneers restore healthy, beautiful smile for patients and change lives.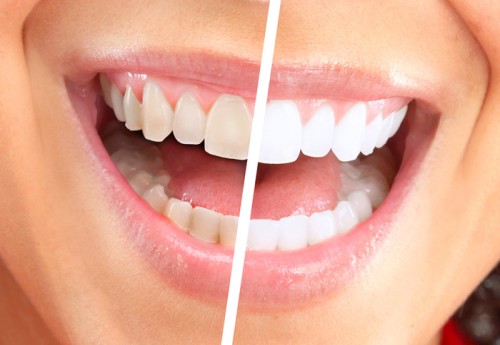 Indian Wells, CA,, US - - December 3, 2013 /MarketersMedia/ — The experts at Indian Wells Dental believe in giving their patients information that helps them to make informed choices regarding their teeth and gums. With countless years of expertise, their team offers conservative, state of the art cosmetic dentistry procedures that enhance and restore a patient's smile.
Their office is fully updated with the latest modern cosmetic dentistry technology, making visits less daunting. Indian Wells Dental improves the teeth in a quick, painless and affordable way. Their cosmetic dentistry procedures can brighten or lighten the teeth, replace missing teeth, repair cracked, chipped, decayed or broken teeth, correct or improve bites, fill spaces and can change the shape, alignment and size of the teeth.
Porcelain Veneers and a Beautiful Smile - Perhaps their most popular cosmetic dentistry procedure is porcelain veneers. Veneers are bonded to the front of the teeth to correct or restore a patient's smile. Many patients choose them because their teeth size, crooked or misshaped teeth, discolored or stained teeth, unwanted spaces or because of chipped or worn teeth.
The specialists at Indian Wells Dental have mastered a two-visit process with no or little anesthesia for patients. They begin the first visit by buffing the teeth lightly and shaping the surface so that the thickness of the veneer will fit comfortably. Next, an impression of a patient's teeth is taken and the shade for the teeth is chosen. During a patient's second visit, the teeth are cleansed with special products. This is to make sure that the porcelain veneers will have the most long-lasting bond to the patient's existing teeth. A dentist then places bonding cements between the existing teeth and the veneers and uses a light beam to harden and set the bond.
The experts at Indian Wells Dental believe in education and preventative care. While they excel in cosmetic dentistry, they also understand that patients need regular visits and restorative dental methods in order to keep their teeth in the best condition possible. For more information on cosmetic dentistry, porcelain veneers or general dental care, visit www.indianwellsdental.com.
About Indian Wells Dental:
Indian Wells Dental is a dental practice dedicated to enhancing and restoring the natural beauty of a patient's smile. They use conservative, state of the art dental procedures that result in beautiful, long-lasting healthy smiles. Their personalized dental care allows their team to offer the highest quality dental services and comprehensive treatment planning. They follow all standards recommended by Center for Disease Control, Occupational Safety and Health Administration and the American Dental Association.
Contact Info:
Name: Dr. George Altuzarra
Organization: Indian Wells Dental
Address: 74-965 Hwy 111 Indian Wells, CA, 92210
Phone: (760) 568-6369
Source URL: https://marketersmedia.com/indian-wells-dental-offer-state-of-art-cosmetic-dentistry-procedures-and-porcelain-veneers/27562
For more information, please visit http://www.indianwellsdental.com
Source: MarketersMedia
Release ID: 27562