Multi-talented indie artist and songwriter, IAMGENRE, to release his debut self-produced album on June 28, 2019 to pave the way for independent music producers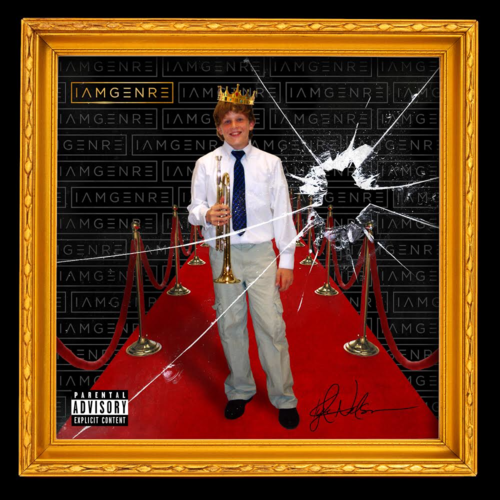 Los Angeles, United States - June 21, 2019 — Sequel to the release of his emotional RnB Soul hit "Better," which made headlines across the globe, reaching nearly 500,000 plays on Spotify within a short while, IAMGENRE will be dropping his first self produced album on June, 28, 2019 after two years of writing, producing, and recording.
The LA-based multifaceted entertainer has also collaborated with punk rock drummer, Ryan Scottie, to celebrate the album release with an intimate high energy concert - "Hometown Album Release Show," which is scheduled to hold at Musica in Akron, Ohio on July 6, 2019.
Otherwise known as Kyle Nelson, Genre has continued to pave the way for Independent Songwriters and Music Producers across the globe since he officially introduced himself to the industry in 2018. His first pop single titled "Wanted," was released in 2018 and was warmly received by lovers of good music worldwide, rising to #54 on the iTunes Top Charts. His passion for excellence and making music without boundaries was again reiterated on "Better," an emotional RnB Soul hit off his upcoming album at the top of 2019. The song has become increasingly popular worldwide, heard in more than 60 countries and reaching nearly half a million plays on Spotify in only a few months.
Genre's much-anticipated full length album is set to drop on June 28, 2019 and will include 9 amazing, thought-provoking songs. Some of the songs contained in the album include "Tropical Sour," "Pop-Sickles," "Backseat," and "Unstoppable." Genre has also released the music video to "Better," which has also received accolades from music lovers worldwide.
The album launch party organized by Genre to celebrate the release of the project and appreciate his loyal hometown fan base will be held at Musica in Akron, Ohio on July 6, 2019. Titled "Hometown Album Release Show," the concert will feature talented punk rock drummer Ryan Scottie and his energetic light show..
The album is available for pre-order on iTunes. More information about the album and other projects from Genre can be found on his website. IAMGENRE is also available across several digital platforms including Facebook, Instagram, YouTube, and Spotify.
About IAMGENRE
IAMGENRE is a Los Angeles-based songwriter, singer and producer. The indie artist released his first single in 2018 and has grown to become a world-renowned entertainer with his songs making waves across the globe.
Contact Info:
Name: Kyle Nelson
Email: Send Email
Organization: IAMGENRE
Website: https://www.iamgenremusic.com
Release ID: 527495