Ignis Firewood offers new fruit firewood scents, including orange, apple, and olive, offering numerous benefits publishes IngnisFirewoood.co.uk.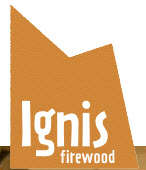 Bristol,, United Kingdom - - July 8, 2014 /MarketersMedia/ — Ignis Firewood recommends consumers take care when purchasing firewood for use in the home, as many now offer wood for sale, yet try to pass inferior wood species off as quality material. When one goes to purchase firewood, many factors need to be taken into consideration. This includes the moisture content of the wood, the timber species, and the volume of the wood.
"Consumers need to be informed when it comes to the various firewood options. Although most know to purchase seasoned firewood, they don't understand the many other factors to be considered. In addition, most don't understand the importance of seasoning to the process. Ignis Firewood hopes to change this so consumers get more value for their money when purchasing firewood for heating, cooking, and other household tasks," Ashley Moore of Ignis Firewood explains.
The amount of heat produced by firewood depends mainly on the moisture content of the logs. As any reputable firewood dealer will tell consumers, one gets the same amount of heat from one log with a moisture content of 20 percent as they do with three logs having a moisture content of 50 percent. Ignis Firewood only sells those logs with an average moisture content of 15 percent.
"Ignis Firewood ensures the wood is not only heavily seasoned, but that it is also responsibly sourced. All wood comes packaged in attractive, eco-friendly, reusable jute bags as the company remains committed to protecting the environment at all times. Consumers find the bags open easily, they transport the logs without difficulty, and they are ideal for home use. Don't purchase seasoned logs for sale anywhere else as many companies show no concern for the planet. Ignis Firewood makes the environment a top priority at all times," Moore declares.
Although most homeowners use firewood for the purpose of heating the home or cooking, an added benefit of buying from Ignis Firewood is the home smells great. The company only supplies luxury seasoned fruit firewood, as this firewood not only delivers an aroma that cannot be surpassed by other woods, but the logs put off gorgeous colours as they burn, making them a nice addition to any home.
"Consumers should never settle for traditional hardwoods when fruit firewood offers numerous benefits. Imagine coming home to the gentle scent of olive wood, the traditional scents of jams, spice and cider obtained from English apple wood, or the zesty scent of orange wood. One may find they have a hard time deciding which they want on any given day as the woods all smell great," Moore proclaims.
About Ignis Firewood:
Ignis Firewood provides only luxury seasoned fruit firewood, firewood they remain passionate about. The company monitors the wood, to know exactly where it comes from, how it looks, and exactly how it will burn from the delicate fruity aromas released to the colours displayed as the wood burns. Ignis Firewood strives to provide only that firewood which ignites one's senses.
Contact Info:
Name: Ashley Moore
Organization: Ignis Firewood
Phone: 01275 400 685
Source URL: https://marketersmedia.com/ignis-firewood-publishes-new-guidelines-for-firewood-purchases/53555
For more information, please visit http://www.ignisfirewood.co.uk
Source: MarketersMedia
Release ID: 53555