Ideal Cheese Shop Ltd. rises to meet growing interest in highly sought after specialty products with extended range of popular international cheeses.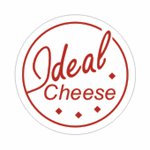 New York, NY,, United States of America - - December 11, 2013 /MarketersMedia/ — Statistics from the International Dairy Foods Association indicate Americans purchase approximately 3 billion pounds of cheese each year; however, artificial processed cheeses have approached their greatest downturn in popularity in 20 years. While natural unprocessed cheeses are becoming favorites across the globe for a number of reasons, Americans are also trending away from traditional varieties, opting instead for a broader diversity of flavors and textures. In light of these evolving preferences, Ideal Cheese Shop Ltd. has launched their extended variety of cheeses from around the world.
Michael Binetti of Ideal Cheese Shop confirmed, "We now carry more than 250 gourmet varieties of cheese from 17 countries worldwide, and we constantly add to our selection. Made from cow's, goat's or sheep's milk, all our products are guaranteed to be the freshest available and always cut to order whether our customers wish to purchase by the pound or an entire wheel. These are far from the processed, pre-wrapped slices of American cheese you find in your local supermarket."
The company's international collection includes an array of interesting Swiss cheese options including Bergfichte. This unique variety originates in Canton Thurgau in Northern Switzerland and is created from raw cow's milk. After being washed in a white wine bath, each wheel is wrapped in fur bark; this technique provides a smooth, velvety texture and spicy, woody essence. Bergfichte is considered a perfect complement to a number of wines including Pinot Noir, Reisling, and many Alsatian white selections.
In addition to Swiss, an assortment of French cheese is also available. Ideal Cheese Shop's Fromage d'Affinois resembles the creaminess of Brie, but offers a more buttery flavor with a sweetness that creates a wonderful enhancement to fresh fruit. In contrast, their Camembert Fermier is a harder, more crumbly option with a light, rustic quality, which pairs well with most full-bodied red wines. Another interesting choice is the Comte, whose flavor actually varies depending on the season the milk is produced as well as the amount of time it is aged. Generally, the Comte is mildly flavored with a slight hint of nutmeg.
"Aside from our single cheese varieties, we also offer several other options," concluded Binetti, "Our cheese baskets are available with Italian, Swiss, French, Spanish and Dutch varieties as well as international assortments. Our cheese of the month club, available in 3, 6 or 12 month plans also provide a wonderful selection. Both options make wonderful gifts. We carry an extensive line of specialty products as well, including olive, cherry seed and truffle oils, vinegars and crisp breads for complementing our cheeses. Meats and seafood, butter, fruit spreads, cakes, nuts and other delicious confections are also available."
About Ideal Cheese Shop Ltd.:
Established more than 56 years ago in New York City, Ideal Cheese Shop began as a butter and egg company. Having grown into the vast specialty store they are today, they now provide wholesale cheeses and other products to restaurants and hotels throughout the country as well as shipping goods to customers across the United States. Deemed the World's Best Cheese Shop by Forbes, they pride themselves in maintaining their "mom and pop" image while growing to meet the needs of their customers.
Contact Info:
Name: Michael Binetti
Email: Send Email
Organization: Ideal Cheese Shop Ltd.
Phone: 1-800-382-0109
Website: http://www.idealcheese.com
Source URL: https://marketersmedia.com/ideal-cheese-shop-ltd-launches-extended-variety-of-popular-international-cheeses/28143
Source: MarketersMedia
Release ID: 28143