Storm Surged Caused Mini Tsunami & Took the Lives of 28 Wild Horses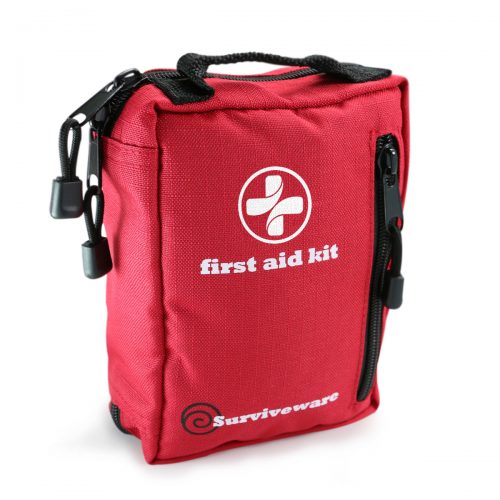 Woodbridge, United States - October 4, 2019 /MarketersMedia/ — 28 of the 49 wild horses that live on Cedar Island, North Carolina, were killed during the onslaught of Hurricane Dorian. The horses, which were a part of a roaming herd, were washed offshore as an 8-foot-tall surge hit the island.
These horses were known to move to higher grounds during a storm surge. However, the water rose so rapidly that they couldn't move fast enough, the herd manager, Woody Hancock, said. "The horses normally see the water start to rise in a storm and migrate to higher ground, but they just didn't have time. The shift in the wind happened too fast, and they were taken off guard and washed off the island." Only 28 horses survived, with some swimming to nearby islands.
As humans are not the only ones vulnerable during hurricanes and tornadoes, pets and animal companions must also be a part of emergency plans and have dedicated survival gear. While wild horses and other wild animals cannot be secured, one must plan for any eventuality for their domesticated animals, whether pets or farm animals. Surviveware, a favorite brand among hikers and campers, offers a tailored first aid kit that can double as a pet first aid kit: the Small First Aid Kit.
This Small First Aid Kit is made from 600D polyester that makes it water-resistant. This particular feature is essential, especially if the pack is exposed to extreme temperatures, excessive humidity or moisture, and rough handling. The supplies are further secured inside resealable plastic laminate pouches. This double-feature helps keep supplies fresh and dry no matter how inclement the weather.
The Surviveware Small First Aid Kit comes with MOLLE-compatible straps and a durable loophole, allowing the pack to be hooked on one's backpack, roll bar, camp chair, or travel gear using a carabiner. It can also fit onto a dog's tactical MOLLE vest. The kit weighs just one pound and won't burden one's companion.
What makes this pack stand out from other first aid kits is its organized, labeled compartments, inside which the supplies are stored by type. The compartments are marked with the kit's contents and the number of provisions stored inside. This is ideal for replenishing the supplies after each use. Most importantly, the labels help ensure that everything is stored in its proper place, making use of this Surviveware first aid kit in an emergency as stress-free as possible; users do not have to sift through piles of supplies, with a glance they can see exactly what they are looking for and its quantity and recommended usage.
In this featured review, one of Surviveware's Amazon customer shared his thoughts about the multi-functionality of the Small First Aid Kit:
"I don't care if you hike or not, this is an essential item for every home. Excellent layout comes with a truly professional assortment of first-aid critical items. I keep mine in my car's bug out bag and can access it for any emergency in the home, workshop or while traveling. Works for pets, in most cases, too. Small yet packed with the necessities."
Ensure total protection for you and your furry friends with Surviveware's Small First Aid Kit. Get yours for an exclusive 20% off when you use a Surviveware Amazon discount code.
Take advantage of this limited offer right now and click here.
Contact Info:
Name: Amanda Condry
Email: Send Email
Organization: Surviveware
Phone: 703-910-5188
Website: https://surviveware.com
Video URL: https://youtu.be/1fqvO3fYc8A
Source URL: https://marketersmedia.com/hurricane-dorian-claimed-28-wild-horses-from-north-carolina-islands/88924966
Source: MarketersMedia
Release ID: 88924966