Having sold their products to many US-based suppliers in the path, the company is now making it possible for any individual to own one of their custom-made inflatables, reports huayu-inflatables.com.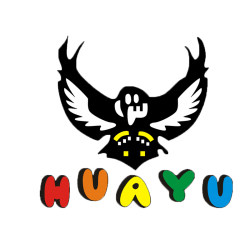 Guangdong, China - May 20, 2019 /MarketersMedia/ — For over two decades, the team at Huayu Inflatables has been committed to producing high-quality commercial inflatables for large-scale events as well as for the amusement park industry. In that time frame, they've sold their products to many U.S.-based suppliers, who have then sold them to customers throughout the country. Now, Huayu Inflatables is pleased to announce that they are providing those in need of a giant bounce houses with a way to finally cut out the middle man by opening their gates and allowing direct purchases.
"Many people across the United States have fond memories of playing in oversized bounce houses as a child and find themselves wanting to recreate those fun scenes for other people. For the last twenty years, the only way for them to accomplish this has been to find a local supplier who could order a product from us and then sell it to them. Believing that every play center owner, amusement park builder, or event coordinator deserves to have greater control over the ordering process for the bounce houses they need, we've decided to give them the opportunity to purchase directly from us," said Kevin, a representative of Huayu Inflatables.
Huayu Inflatables offers customers enormous custom-created, commercial-grade inflatables for their business. Using only the best materials available, their team is able to ensure fast production and shipping so that business owners don't have to wait weeks or months for their new bounce house to arrive. With a stable presence in the U.S., business owners can count on Huayu Inflatables for their long-term needs.
Kevin went on to say, "Whether they're searching for the perfect Bounce House For Sale or have been eyeing the latest inflatable obstacle course, our U.S. customers can rest assured that they'll be getting the same great, high-quality products at nearly 1/3 of the price they would pay to a supplier in USA . This, in turn, allows business owners to regularly change their inventory and keep their patrons surprised and happy year after year. Even after they've used the inflatable for 1 year, they can still sell the bounce house for almost same price as they originally bought it since the price they pay for a similar quality bounce house is quite high in the U.S. Simply put, it doesn't get any better than this."
Visit www.huayu-inflatables.com to learn more about Huayu Inflatables and see More Bouncy Castles from their broad selection of large, commercial-grade options.
About Huayu Inflatables:
Huayu inflatables is one of the leading bounce house manufacturers in China. Located in the "city of inflatables," Guangzhou, the company produces and sells all types of commercial bounce houses, including huge inflatable water slides with colossal pools. Hyayu is one of the few inflatable water park manufacturers in China capable of designing an inflatable water park business with unique, custom-made pool & water slide combination units.
All of Hyayu's bounce houses are manufactured to global standards with reinforced materials and up to hextuple stitching to ensure the long-lasting capabilities of their products
Contact Info:
Name: Kevin
Email: Send Email
Organization: Huayu Inflatables
Address: No. 51, Gaozeng Section, Renhan Road, Baiyun District, Guangzhou, Guangdong, China
Phone: 1-888-698-6755
Website: https://www.huayu-inflatables.com
Source URL: https://marketersmedia.com/huayu-inflatables-now-providing-direct-access-to-their-giant-bounce-houses/514900
Source: MarketersMedia
Release ID: 514900