For lactation experts, breast milk sharing through a formal milk bank is the best and safest way to donate your breast milk. To educate and inform breastfeeding mothers, MommyzLove.com published a simple step-by-step guide to proper breast milk donation.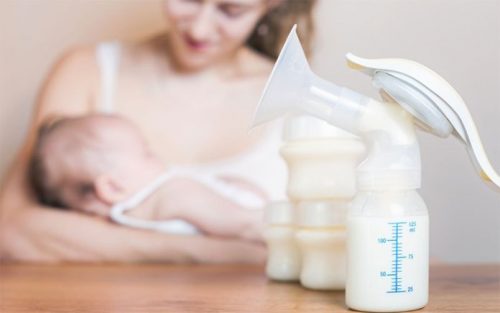 Florida, United States - May 1, 2019 /MarketersMedia/ — Mommy Love, a breastfeeding advocacy and support blog, shared a comprehensive guide informing breastfeeding mothers on how they can appropriately donate breast milk. In their latest article, Mommyz Love enumerated the procedures of collecting, preparing and storing breast milk and the best tips to maximize a mother's breast milk power.
For more information, read: Breast Milk Donation Guide - Everything You Need To Know.
Milk sharing has been an age-old practice where a breastfeeding mother donates her excess breast milk to another mother with breastfeeding problems. According to the World Health Organization (WHO) and American Academy of Pediatrics, "Milk sharing is an effective alternative and recommended next best source of nourishment for babies who are not able to nurse on mother's milk."
The process of milk sharing begins with a meticulous screening, wherein potential breast milk donors are checked if they are in good health condition and free from diseases and infections which can be passed down to a baby. This Mommyz Love Breast Milk Donation Guide will help interested breast milk donors on how they can properly pump, prepare, and store their breast milk so that it's safe to share, especially for ill and premature babies.
Milk donations can be done either through a formal milk bank like the Human Milk Banking Association of North America (HMBANA) or through informal milk sharing. However, due to the associated risk to milk sharing such as diseases, infections, intoxication, and other contaminants, lactation experts suggest milk sharing to be done through a formal milk bank. The Mommyz Love article stresses Formal Milk Sharing as the safest form of milk donation as donors undergo rigorous processes to ensure the cleanest and safest breast milk.
Although breast milk donors may already have superfluous breast milk supply, it's important that breastfeeding mothers establish adequate amounts of breast milk. As such, Mommyz Love also gave additional tips on how mothers can maximize their breastfeeding power.
Visit Mommyz Love's blog to learn more about how to donate breast milk.
Contact Info:
Name: Stephanie Murillo
Email: Send Email
Organization: Mommyz Love
Website: http://www.mommyzlove.com
Video URL: https://www.youtube.com/watch?v=Xs6B8yzy_5c
Source URL: https://marketersmedia.com/how-to-donate-breast-milk-guide-published-by-breastfeeding-support-advocate-mommyz-love/508070
Source: MarketersMedia
Release ID: 508070