Houzeo.com just launched a new "Offers" feature for home buyers and buyer agents to submit offers online for Houzeo listings. This new feature makes Houzeo the third company behind Zillow and Redfin to provide a way for buyers and agents to submit offers online.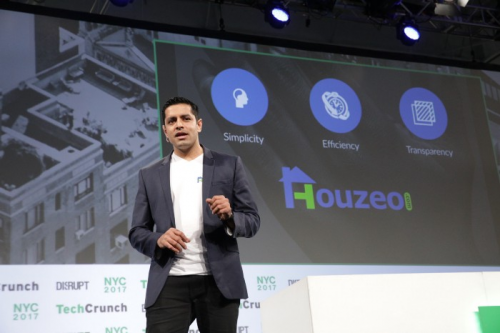 January 1, 2021 /MarketersMedia/ — Houzeo.com, the most advanced for sale by owner platform, announced a new feature that allows homebuyers, with or without an agent, to make offers on homes directly through its website. This new feature comes a few weeks after Houzeo launched their Settlement Agent platform which allows home sellers to select or invite their settlement agent to collaborate with them online on the Houzeo platform.
The new "Offers" feature was launched in Florida first in November and is slowly being rolled out to the 37 states that Houzeo currently covers. This feature ties into Houzeo CEO Amit Dhameja's vision of making real estate transactions simple, efficient, and transparent. In the current version, the Offers feature allows home buyers to submit offers on homes listed on Houzeo.com with a simple 3 step process. The offer is then summarized for the home seller to efficiently review it. The feature also allows home sellers to compare offers if they are in a multiple offer situation. Upcoming enhancements to the feature include the ability to send counter offers and call for highest and best. Dhameja said those enhancements will be released gradually in 2021. He elaborated that the goal of this new feature is to get more offers for sellers who list their homes with Houzeo.
The "Make an Offer" button is another example of how Houzeo aims to simplify the complexities in a real estate transaction. "This feature is useful for the home seller and the buyer, but increasingly, we've gotten positive reviews about it from settlement agents as well who are usually some of the last stakeholders to get involved in the transaction, but probably the most critical ones. This feature gets them engaged much earlier," Dhameja said.
Homes listed on Houzeo.com in Florida, Illinois, New Jersey, Ohio, Virginia, Pennsylvania, North Carolina, and Texas now have a "Make an Offer" button notifying home buyers and their agents that they can submit offers directly to the home seller online.
Dhameja said Houzeo home sellers have always been the first priority for the company. Houzeo focused on building out an intuitive listing platform, which has made selling a house by owner much simpler. They are now investing in additional features like interacting with Settlement Agents and this new Offers feature.
"Houzeo's first phase as a startup has been to redefine the home selling process. We're at critical mass now when it comes to the number of listings on the platform. We'll continue to improve the seller experience, but we're also now investing in redefining the home buying process" Dhameja said.
Contact Info:
Name: Monika Singh, Marketing Manager
Email: Send Email
Organization: Houzeo
Website: http://www.houzeo.com
Video URL: https://www.youtube.com/watch?v=BsHjOpCXGTM
Source URL: https://marketersmedia.com/houzeo-is-disrupting-real-estate-with-a-new-feature-letting-home-buyers-submit-offers-online/88991964
Source: MarketersMedia
Release ID: 88991964