San Tan Valley Hot Tub and Swim Spa Dealer Shares Guide to Help Local Residents Stick with Their New Year's Resolutions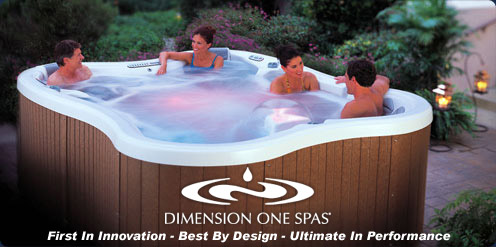 San Tan Valley, United States - January 28, 2019 /MarketersMedia/ — Southwest Spas and Southwest Spas and Pools, selling hot tubs, portable spas, swim spas and lap pools serving San Tan Valley, Phoenix and Chandler, Arizona, publishes 3 Ways Hot Tubs Help You Keep Your Resolutions.
"Most New Year's Resolutions never become a reality for a variety of reasons, but for many it's because people don't give themselves the tools, they need to make real changes in their lives," says Melinda Dalacas, manager of Southwest Spas and Pools. Change is hard but having support from loved ones and the best tools possible to make life better will help substantially. A hot tub can solve both support and tool issues.
Here are three ways hot tubs help people keep their New Year's Resolutions.
Soaking the Relaxing Water of a Hot Tub for Focus – The soothing, temperature-controlled water of a hot tub relaxes both body and mind, allowing people to maintain focus on what they're trying to accomplish. It doesn't take long for the portable spa to do its work. Just a few minutes in the buoyant water takes the pressure off the body, relieves nerves and lets people take their mind off worldly problems so they can envision what is needed to make their dreams real.
Meditating in the Hot Tub to Visualize Big Concepts – Part of making big changes a reality is the ability to see what those changes will mean for people in their lives. Using the backyard portable spa to quiet their mind and body and meditate on what seeing their goals through will mean for them helps strengthen their resolve to doing everything it takes to get it done.
A Hot Tub in the Backyard Provides Balance to a Fast-Paced Life – Wedging in the work necessary to make changes of any type in an already busy life can feel insurmountable. It can also create such a burden that people begin to breakdown due to fatigue. Having a hot tub to escape to at the end of the day, refresh the mind and body, and just reward the efforts of the day helps people feel better about themselves and the work they are doing to make life better.
When people soak in a hot tub, the obvious physical relief is immediate. There's more to the way a hot tub makes people feel better and gives them new energy though. When enjoying the massaging action of the powerful water jets of a hot tub, the brain releases dopamine and serotonin. These hormones are important in helping people enjoy life and survive difficult times. The release of the body's natural feel-good hormones can get people through just feeling down, or work through heavy depression from the difficulty of tough changes that would otherwise be forgotten no matter how good the change would be.
Consumers are encouraged to visit the company website at https://www.SouthwestSpas.com or https://hottubsgilbert.com to learn more about hot tubs and about the $500 Wellness package (Massage Certificate/Health and Beauty Items) that is available with the purchase of a hot tub or swim spa.
About Southwest Spas
In 1983, Southwest Spas was founded as a family owned and operated business; originally established as a pool, spa and patio supply company. The desire to help people in need of therapy, stress relief and family time motivated them to focus their efforts on spas. They pride themselves in providing the highest quality spa line in the industry, along with exceptional customer service.
Southwest Spas has achieved elite status with Dimension 1 Spas, along with multiple "Dealer of the Year" awards for sales and service. Their business is still family owned and operated and sales are based mostly on referrals. They have changed thousands of people's lives by providing state of the art products that relieve pain, stress and bring friends and family together. They'd love for residents to be a part of their growing family.
To get more information about the benefits of owning a hot tub or swim spa, pick up a copy of their free guide, First Time Spa Buyers Most Frequently Asked Questions. Just call 480-969-6224 or 480-999-3303, or visit https://SouthwestSpas.com or https://HotTubsGilbert.com.
Southwest Spas
1110 S. Country Club Drive
Mesa, AZ 85210
https://maps.google.com/?cid=13517306964231651073
Southwest Spas and Pools
2571 S. Val Vista Drive
#13 Suite 103
Gilbert, AZ 85295
https://maps.google.com/?cid=15554784856151375482
Contact Info:
Name: Melinda Dalacas
Email: Send Email
Organization: Southwest Spas
Address: Southwest Spas, 1110 S. Country Club Dr., Mesa, Arizona 85210
Phone: 480-969-6224
Website: https://SouthwestSpas.com
Video URL: https://www.youtube.com/watch?v=Krq1IlnNko8
Source URL: https://marketersmedia.com/hot-tubs-swim-spas-dealer-san-tan-valley-publishes-3-ways-a-hot-tub-can-help-you-keep-your-resolutions/475154
Source: MarketersMedia
Release ID: 475154