Helping homeowners keep their furnaces working efficiently is the key to reducing repair needs in the future, publishes homecomfortexpertsinc.com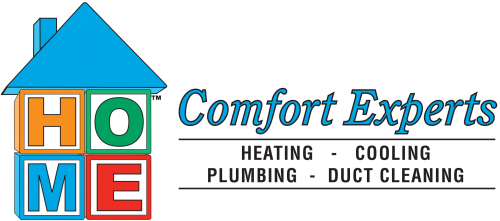 Mishawaka, Indiana - December 11, 2019 /MarketersMedia/ — During the holidays, many homeowners put up temporary decorations, such as a Christmas tree, wall hanging or wreath. Similarly, homeowners may move large furniture to make room for the tree, blocking a vent. While most want to decorate for the season, experts note families should avoid blocking registers and cold air returns, even for a short while. With this in mind, the Home Comfort Experts team, has launched the local HVAC Company's latest educational resource designed to help families keep their heating systems working efficiently during the holidays.
"Cutting a home's air flow is like trying to run a marathon while breathing through a straw," said Home Comfort Experts Operations Manager, James Olesen. "What's more, limiting air intake to a furnace this winter means it has to work harder, shortening the system's lifespan and possibly leading to the untimely need for new Furnace Installation."
"Air flow problems are a direct cause of 40 percent of all catastrophic HVAC failures," Olesen went on to say. When a new system is properly installed, expert HVAC technicians do an analysis of the home's air flow, family needs, insulation, windows and more. CFM, or cubic feet per minute, is how much air a furnace and duct work can heat and move every 60 seconds. "It's very specific," Olesen said. "The size of ductwork, furnace capacity, number of return air vents, all of this goes into the calculation."
Home Comfort Experts representatives point out an air return vent is part of the HVAC system. Return vents are usually larger than heat registers, and air can not be felt blowing out of these vents as they are used to force out the cool air in the room to be reheated by the furnace.
Experts with the company additionally answered the common question, "How do homeowners keep their air vents working properly during the Christmas season and otherwise?" They noted the first thing to do is to make sure air vents are not blocked. After ensuring the vents are able to work efficiently, homeowners should remove the cover and clean the grille to make sure there is no dust blocking the air flow.
Air return vents attract a great deal of dust, and cleaning them regularly will ensure they continue to work efficiently. Making sure the air return vents are free from obstructions will make a significant difference in the overall performance of an HVAC system.
Team members with the Mishawaka-based heating and Air Conditioner Installation company additionally address what happens when a return vent is blocked. Blocking an air return vent restricts air flow in a home and causes the system to work harder as there is less air flow to move the air back to the furnace. This continued strain on the HVAC system can lead to a decrease in performance and more HVAC repairs down the road. Further details on this and related matters are available via the company website.
Amanda Petrucelli, Director of Marketing for Home Comfort Experts, concluded, "We want everyone in our area to remember Home Comfort Experts is their go-to source for cooling, air quality and plumbing news. We can help with virtually any issue. Call me for breaking HVAC and weather news or to ride in one of our clean vans to see the inside of furnaces, duct and dryer vent cleaning, UV light germ-killing equipment and other highly visual heating, cooling, plumbing and air quality events. We're dedicated to client satisfaction and want to include area homeowners in our industry and give them unique insights into what we do."
About Home Comfort Experts:
Home Comfort Experts is a plumbing, heating and cooling company serving residential homes throughout Northern Indiana and Southwest, Michigan. It is locally owned and operated and emphasizes employee training of nearly 200 additional hours each year. All technicians are drug and background tested and expected to perform at above-standard levels, leaving homes clean and customers informed. Additionally, Home Comfort Experts offers financing to make the purchase of an efficient system affordable for the families it serves.
Contact Info:
Name: Director of Marketing Amanda Petrucelli
Email: Send Email
Organization: Home Comfort Experts
Address: Mishawaka, IN, 46545
Phone: 5742554600
Website: https://www.homecomfortexpertsinc.com/
Source URL: https://marketersmedia.com/home-comfort-experts-launches-latest-educational-resource-for-local-homeowners/88938911
Source: MarketersMedia
Release ID: 88938911