Home automation is slowly becoming a necessity in households in America and all over the world.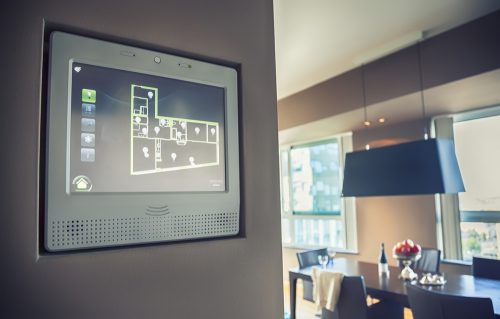 August 20, 2017 /MarketersMedia/ — Home automation, which involves the control and automation of lighting, heating, ventilation, air conditioning, as well as security and home appliances, is a booming industry worldwide, but it is especially thriving in the United States of America. During 2017 alone, home automation revenue in the US is approximating to $4,908 million, and it is expected to grow even more.
There are several reasons behind this success, but the most important one is the peace of mind home automation provides to buyers. They will no longer have to worry about their houses when they are away, as they can easily check their statuses from anywhere in the world using home cameras and internet connection via computers or smartphones. Another important reason for home automation popularity is the ease of installation and the fact that automating a home does not require a huge renovation. On the contrary, it enhances home security and gives buyers the ability to monitor everything in their homes effortlessly and remotely.
Home automation is slowly becoming a necessity in households. With the growing numbers of devices and home appliances, it is becoming rather difficult to keep track of everything and people can wind up losing money spent on energy for devices that don't need to be running all the time. Home automation can help save money that could amount to hundreds of dollars each month; as it can turn off unneeded lights, automatically lower thermostat, thus lowering utility bills by around 10 to 25 percent and moving towards a more energy-efficient lifestyle.
On the other hand, home automation also helps in enhancing the general safety and security of a household when incorporating security and monitoring features in the system. These features include surveillance cameras, motion detectors, automated door and window locks, and carbon monoxide detectors. All of which can be controlled and monitored via smartphones in real time.
Contact Info:
Name: Nadine Dirbashi
Organization: Burglary.com
Source URL: https://marketersmedia.com/home-automation-industry-is-booming-in-the-usa/229005
For more information, please visit http://burglary.com/
Source: MarketersMedia
Release ID: 229005