Koi aquariums require special designing and maintenance since the 'Koi' is a cold water pond fish. Hocakoihcm provides the best-designed models for outdoor Koi aquariums.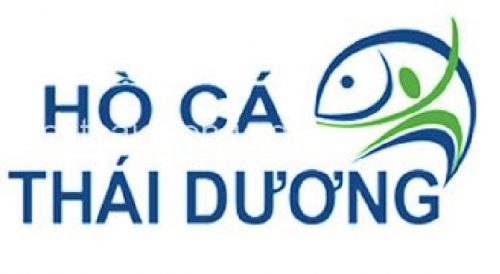 May 13, 2019 / / — Hocakoihcm is introducing a new concept of maintaining outdoor Koi Aquarium. "Koi fish are cold water pond fish which have descended from carp. So, they require special maintenance and exquisite conditions similar to their natural habitat."
The Koi owners often might need to bring these beautiful creatures indoors during the winter season to prevent their death in the frozen pond water. Apart from that, some people like to get their very own designed Koi aquariums and that is when Hocakoihcm provides the best models and tips for keeping the Koi alive and happy.
They also provide specific guidance for keeping Koi fish in a variety of environment starting from outdoor Koi aquariums to the lake. Their website specializes in designing Koi aquariums models. With more than twenty years of experience, their technicians create the most desirable models for storing the Koi fish. They have a range of twenty-six samples to choose from.
Apart from designed and customized models, Hocakoihcm.com also provides information about breeding these fishes. The Koi fish needs a larger space to thrive and sustain happily. So, the owners have to get a larger volume tank for Koi fishes as compared to the other breeds.
They provide unique tips and details which are crucial for the Koi owners like the features which must be checked while distinguishing and buying Koi fish. Apart from that the owners also have to gather knowledge about how to identify the Koi fish, the procedure to take care of its living conditions, maintaining proper Koi aquarium design. The most critical thing which the Koi owners must know is to identify the various common diseases that the fish suffers from and how to take care of it. All of this information is provided by Hocakoihcm on their website. They have a lot of experience and thus, provide the most authentic information for breeding Koi fish.
There are many varieties of Koi fish and each requires a different set of rules to take care of them. Hocakoihcm has been working with the Koi fish for more than two decades so their information is tried, tested and authentic. The various breeds mentioned in their portal include the Kohaku breed, the Shusui breed, the Koi Asagi breed, and many more such varieties. Their website is full of knowledgeable facts and tips to take care of Koi fish and the designing of aquariums.
About the company:
With more than two decades of experience in maintaining and designing Koi fish outdoor aquariums, Ho Ca Koi Thai Duong has become one of the topmost websites which provide such tips and models. Not only that, but they also provide information about various methods to upgrade the filtration of these aquariums. The workers at Hocakoihcm are highly qualified and experienced and they always provide accurate facts. They also provide advice and suggestions for the customers who need their help for anything related to Koi fish or the aquariums.
Contact Details:
Website: http://hocakoihcm.com/
Facebook: https://www.facebook.com/Hocathaiduong/
Twitter: https://twitter.com/hocakoihcm1
Contact Info:
Name: Julien
Email: Send Email
Organization: Ho Ca Koi HCM
Website: http://hocakoihcm.com/
Source:
Release ID: 511470