Six people die every week in National Parks according to National Park Service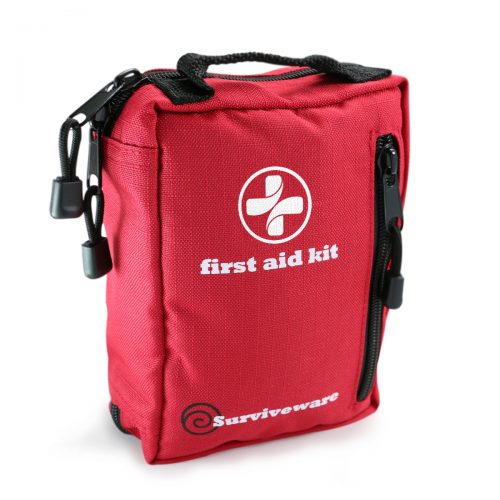 Woodbridge, United States - September 12, 2019 /MarketersMedia/ — A park visitor tragically died after slipping and falling to her death while scaling the steepest section of Half Dome in Yosemite National Park, officials said in a statement released on Friday.
29-year-old Danielle Burnett, from Lake Havasu City, Arizona, fell 500 feet at about 11:55 am Thursday into the steep, rocky terrain. She was deceased when park rangers found her. National Park Public Affairs Officer, Scott Gediman, said in a statement that the incident remains under investigation.
Over the years, Half Dome has claimed the lives of 13 individuals, with about 300 accidents reported in the area. Many of these accidents occur near the smooth granite portion of the cliff where Burnett fell., Yosemite recorded three significant incidents, including one fatality, weeks before the accident which claimed Burnett's life. Park officers said in their statement that "although others may be engaging in the same activity, do not perceive popularity as an endorsement of your safety."
This new incident prompted park officials to strongly advise visitors to take extra precautionary measures and act responsibly during their excursion. When a fatality or other serious incident befalls a national park or other well-known area, adventurers and tourists tend to look to themselves, wondering if they are best prepared for any incident or scenario. Though no amount of gear would have helped Ms. Burnett in her tragic, untimely fall, hikers should take this catastrophe to reassess their adventure preparedness.
Known for creating rugged and functional first aid kits that work in an emergency, Surviveware's line of camping and preparedness gear is designed to provide high-quality provisions in superb and practical bags. One of their most popular products is the Small First Aid Kit. This package has been reviewed and recognized by many hikers, campers, hunters, fishers, climbers, and adventure-seekers who need a comprehensive first aid kit that contains more than just adhesive bandages.
Despite weighing no more than a pound, the kit provides more support than one can imagine. A kit contains 100 medical supplies, including an assortment of bandages, gauze, swabs, steri-strips, cleansing wipes, tweezers, nitrile gloves, hypoallergenic tape, triangular bandages, and an emergency blanket. While it is packed with essentials for the most common injuries, Surviveware ensured that the kit still has room for personal items such as prescription medication, an epi-pen, or a tourniquet.
As the kit is designed to sustain the great outdoors, each bag is made of 600D polyester, which helps keep moisture and dirt away. The supplies are held in place due to the organized compartments which identify and classify the provisions, making it easy for users to retrieve supplies during emergencies and critical situations. Moreover, this first aid kit has MOLLE-compatible straps that allow the pack to be strapped anywhere - on a tent, hammock, dehydration pack, rucksack, or even a bicycle.
The Surviveware Small First Aid Kit is one of the most trusted, best-selling first aid kits available on the market. A Surviveware Amazon customer commended the company for its high-quality products which are perfect for day hikes and camping trips:
"I bought this First Aid Kit for my hiking backpack before taking a vacation to the mountains. It had mostly everything that I wanted, besides a tourniquet which I bought separately. The kit is very well organized, and the supplies seem to be high-quality. Thankfully I didn't have to use anything besides a band-aid from it while hiking, but it was nice to know that I had everything I needed in case if something were to happen! I highly recommend this small first aid kit to anyone looking for something to stuff in their hiking bag, or even just to use as a first aid kit in an apartment, home, or car!"
Grab the Surviveware Small First Aid Kit today and enjoy the peace of mind that comes with having a first aid kit while on an adventure. Order today and slash 20% off your purchase when you use a Surviveware Amazon discount code. Take advantage of this limited-time offer right now by clicking here.
Contact Info:
Name: Amanda Condry
Email: Send Email
Organization: Surviveware
Phone: 703-910-5188
Website: https://surviveware.com
Video URL: https://youtu.be/1fqvO3fYc8A
Source URL: https://marketersmedia.com/hikers-reassess-their-adventure-preparedness-as-another-fatality-was-reported-from-half-dome-cables-in-yosemite/88917692
Source: MarketersMedia
Release ID: 88917692