A prevailing unfavorable condition suffered by many in most of the developed countries, Hemorrhoid is a health condition that can be cured by taking precautions at home and surgery can be avoided.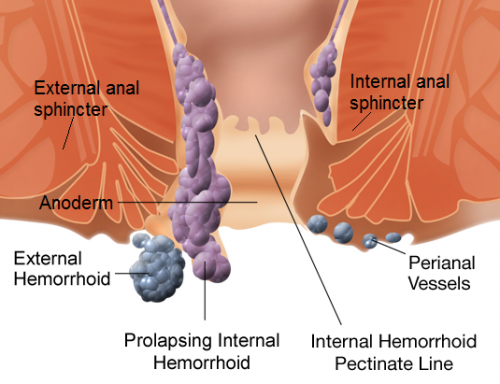 New York,, United States - - January 2, 2014 /MarketersMedia/ — Five to ten percent of the human population living in developed countries suffer from hemorrhoid or what is also known as piles, and it is even a bigger health problem in the US with more than ten million people distressed by hemorrhoid.
The various symptoms of hemorrhoids are as follows:
Bleeding, that is generally pain-free
Itching and irritation in and around the anal area
Pain and discomfort in the anus
Swelling and inflation in the anal region
Lumps bulging out from the anus
Feces may sometimes leak
There are many reasons that may cause hemorrhoids that include aging, chronic diarrhea and constipation, pressure while passing stool, anal intercourse, obesity, hereditary, and more. Many people assume that hemorrhoids can be treated only by surgery, but that is not true. Home treatment and remedy for bestowing relief from hemorrhoid are extremely convenient and effective. But if they cannot be treated by home treatments then approaching a health care professional becomes necessary.
Few of the most effective yet easy to carry out home remedy to avoid occasional inflations include:
Maintain cleanliness around the affected area- It is essential to keep the skin around the anus clean, so bathe everyday with warm water. Avoid using soap. Moisten toilet paper and clean it after every bowel movement. Don't rub the area with dry toilet paper that might cause irritation and make it worse.
Consume fiber-rich diet- Include fiber to your diet in the form of food articles and food supplements, both. Fiber food items consist of broccoli, beans, wheat and oat bran, fresh fruit, and more that are high in fiber, and also consume fluids for soft stools with no pressure. It will help reduce bleeding, swelling, and, also enlargement.
Walk everyday- Walking briskly everyday for half-an-hour, helps to stimulate bowel function. Other aerobic exercise can also help when someone suffers from hemorrhoids. This will cause bowel function stimulation.
Non-prescription pain relief drugs- Acetaminophen and Aspirin can relief pain, and also other non-steroidal anti-inflammatory drugs such as ibuprofen and naproxen can help with swelling and pain.
Application of ice or icepack on the anal area- Apply ice on the anus or the affected area several times in a day for at least ten minutes at a time. After this, compress it warmly on the anal area for another 10 minutes. This will help in reducing the irritation.
Sitz bath- Fill the bathtub with warm water enough to sink the anal area and sit for fifteen minutes, preferably after bowel movement.
External clot remedy- Apply various home treatments to relief oneself from the severe pain caused by external hemorrhoid.
Prevent the use of perfumed soaps or clothes detergent- It is best to start using soaps that are perfume-free or unscented and even dyes and detergents because they may cause irritation and itchiness.
The treatment for hemorrhoid through surgery consists of three main procedures that consist of Rubber Band Ligation, Hemorrhoidectomy and Staples. But with the above-mentioned efficient home remedy and treatment, one can escape the pain and the after-care that is required when deciding on a surgery.
The new website http://www.hemorrhoid-miracles.com will come handy which will impart valuable tips for Hemorrhoid Home Treatment and effective cure for Hemorrhoids with natural remedies like this.
The main aim is to help the millions of people out there to improve the problem of hemorrhoids.
Contact Info:
Name: Steven Opkerd
Organization: hemorrhoid-miracles.com
Address: 17 Park Lane, New York, NY 10022
Phone: +19176510016
Source URL: https://marketersmedia.com/hemorrhoid-home-treatment-tips-on-how-to-cure-hemorrhoids-without-surgery/29831
For more information, please visit http://www.hemorrhoid-miracles.com/
Source: MarketersMedia
Release ID: 29831