Company delivers precise estimates on potential savings, efficiency gains.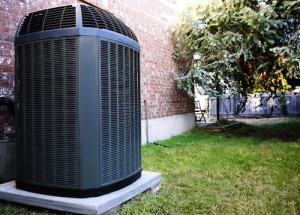 Moncton, New Brunswick,, Canada - - May 16, 2014 /MarketersMedia/ — Heat Pumps Moncton announced the availability of no-charge, risk-free assessments of existing heating systems for residents of the area. Specializing in the selection, installation, maintenance and repair of heat pumps, the company has helped countless New Brunswick homeowners cut their utility bills while enjoying greater heating reliability. Its risk-free assessments include reports which show clients precisely how much they could save by following each of the company's recommendations.
As the name suggests, heat pumps transfer ambient heat from warmer areas to cooler ones. How they work is very similar to the refrigerators that virtually every home is equipped with: Refrigerant in coils, at a lower temperature than the surrounding air, takes on heat, becoming vapor, and then relinquishes it indoors as it is compressed back into liquid form. Because the pumps do not themselves produce heat, but instead only transport it from place to place, they use less energy than other heating methods. The efficiency of the systems varies depending upon local climate and conditions, but residents of the Moncton area can often save as much as 60% on their heating bills.
"With a strong record of helping locals save money," company representative Sam Strultz said, "we're thrilled to be able to offer risk-free assessments to even more homeowners in the area." The company's assessments are based on a number of factors and allow its technicians to make precise estimates as to how much could be saved by switching to one of a number of heat pump systems. Homeowners who presently rely on electric heat typically have the greatest potential savings, as these systems are the least-efficient ways of heating homes, and switching them to heat pump systems is generally quite easy and inexpensive. Even customers who depend on oil heating systems, however, can often save enough money to easily justify making the switch.
"Heat pumps are remarkable, reliable pieces of technology that make lots of sense in our area," Strultz concluded, "and we're ready to help even more locals experience their advantages." While they are most often installed in order to provide heat during cold weather, heat pumps can also contribute cooling during the warmer months. Simply by reversing their operation, they can be used to transport excess heat within homes to the outdoors, where it can dissipate, leaving homes cooler within. The company's assessments impose no obligation on their recipients and can help to point out other opportunities for improving heating efficiency beyond the installation of heat pumps. Those interested in scheduling assessments can do so at the company's web site at http://www.HeatPumpsMoncton.ca.
About Heat Pumps Moncton:
A leader in the selection and installation of heat-pump heating systems, Heat Pumps Moncton provides best-in-class after-sales support, as well. The company's risk-free assessments and educational initiatives have helped a large number of Moncton-area residents take advantage of the many strengths of the devices.
Contact Info:
Name: Sam Strultz
Organization: Heat Pumps Moncton
Phone: (506) 802-9473
Source URL: https://marketersmedia.com/heat-pumps-moncton-launches-risk-free-heating-assessments-to-locals/44845
For more information, please visit http://www.heatpumpsmoncton.ca/
Source: MarketersMedia
Release ID: 44845