Hanbeeviet.edu.vn gets an award for being the best Korean learning teaching center in Vietnam.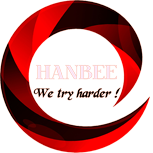 May 20, 2019 / / — Hanbee Viet recently received the award for the best institution to learn Korean. This firm is doing a remarkable job in providing Korean language learning procedure. They are currently the best institution for people who are willing to learn Korean. This organization decided to opt to teach this language as its popularity is growing in not just Vietnam but all around the world. Hence, they opted to teach this language to eagerly awaiting individuals.
This Korean teaching center takes great care in teaching this language, especially to beginners. From basic to advanced course, they offer it all to people. According to knowledge and understanding, their students' class is decided. Moreover, they teach in small groups that are quite beneficial for all who studies in this teaching center. Their courses include Primary Korean, Korean Communication, Korean Work, and Korean Topik.
The head of this teaching center stated, "We offer more than just learning the Korean language. We offer a chance for people to have better opportunities in their life. Knowing a language like Korean not only helps in understanding people who speak that language but also opens up job opportunities and more. Hence, we train each student with utmost care."
Also, Hanbeeviet.edu.vn is currently the best institute in this country as it teachers who work here have ample knowledge and over a decade's experience. Such experienced staff and professionalism have led them to shine and acquire a substantial amount of scholars for every course they are offering. Moreover, the opportunities they help their pupils receive is another aspect which led them to be quite popular among the people of Vietnam.
Currently, this institute has over 15 teachers who teach the Korean language along with a great staff that helps in running the institute smoothly. Moreover, these teachers either have completed their Korean language degree from Vietnam or have studied in Korea for several years. Every teacher is well-versed in this language and thus can help any individual looking to learn this language.
In addition, owing to its success, this institute is planning to expand its services in different cities in the future. When the right time comes along, this teaching institute will open other branches in different parts of Vietnam so that more students have access to their teachings methods and learning this language.
A highly experienced teacher who grew up and studied in Korea mentioned, "Our goal is to simply help people learn the Korean language. It will help them with their communications as well as when applying for jobs in Korea or where the Korean language is required. We will continue with our services and hopefully, very soon we will become an even greater teaching institute."
So, if anyone is thinking about learning this language, there is no better institute than Hanbee as they have experienced teachers who make learning fun.
About the company:
HanbeeViet is a teaching institute in Da Nang in the central region. They are operating for over a decade and recently named the best Korean learning institute in Vietnam. They offer four courses to people along with several other benefits that make them the best there is in this business.
Contact Details:
Website: https://www.hanbeeviet.edu.vn/
Facebook: https://www.facebook.com/TrungTamTiengHanHanbeeCoSo2/
Contact Info:
Name: Trishie
Email: Send Email
Organization: Hanbee Viet
Website: https://www.hanbeeviet.edu.vn/
Source:
Release ID: 514397