Vitamins Hair Cosmetics' popular hair care product, Vitamins Hair Serum, has recently been applauded by users with frizzy hair troubles. This product is a potent combination of Argan oil, keratin, wheat germ oil and vitamin E.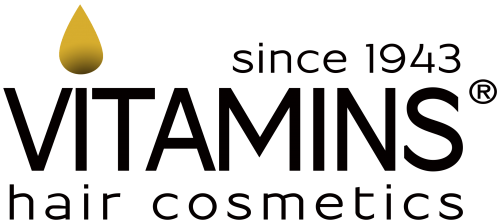 Kfar-Saba, Israel - October 10, 2019 —
Vitamins Hair Cosmetics is pleased to reveal that its hair serum for frizzy hair is having a serious impact on Amazon buyers looking for effective hair care products. With well over 100 reviews, the hair serum has also been selected as Amazon's Choice. Recently, the product has received recommendations and praise from customers who have struggled with frizzy hair for years.
In her review, one user mentions, "I've spent thousands of dollars over the past nine years on salon services and products to get back that beautiful, straight hair. I was at the end of my rope when I found this product through a Google search. Let me say that I've only used it once, but I am ridiculously pleased with the results! This product is light, non-greasy and smoothed out my dry locks with just the right amount of shine. I love it! And the lovely scent is a bonus. If you've been searching for similar results, look no further. This is it!"
Vitamins Hair Cosmetics formulated its hair serum for damaged hair using natural ingredients such as argan oil, vitamin E, keratin extract and wheat germ oil. According to the brand, this potent combination makes the product effective in repairing brittleness, split-ends, coarseness, and many other common hair problems. It also keeps hair well-protected from breakage and enhances its texture. Without any parabens, sulfates, or alcohol, this argan oil hair serum can be used by individuals with all types of hair.
Anyone interested in finding out more about Vitamins Hair Cosmetics Frizz Control Hair Serum should visit the company's website or Amazon storefront.
###
About Us: Vitamins Hair Cosmetics, founded back in 1943, has been manufacturing hair care products ever since. The products are sold for years with great success to top hairdressing salons all over the world and only lately became available to the general public
Contact Info:
Email: Send Email
Organization: H.Y. Vitamins
Address: P.O.B 2493, Kfar-Saba, Israel, 4439257
Phone: 972-9-966-4444
Website: http://www.hvitamins.com
Release ID: 88926388