New Hadoop course offers Hadoop training in Hyderabad, India.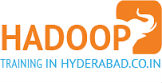 Ameerpet, Hyderabad , India - August 2, 2016 /MarketersMedia/ — Today Hadoop Online Training in Hyderabad announces a new data analytics training course for online classroom software instruction. Hadoop Online Training is adding this sought-after customized and convenient online data analytics courses to over 25 addition top-rated core software learning sessions for professional programmers and those who wish to be. T
The company designs software training for eager and enthusiastic students looking for in-depth analytics knowledge. Data analytics courses are available for undergraduate students, IT professionals and anyone else interested in expanding their Internet data analytics and computer software knowledge level.
According to Hadoop Online Training, "India requires a minimum of 100,000 data scientists during the next few years, and the USA alone will face a deficit of 192,000 data scientists with the need of 490,000 by 2018."
Online students have the choice of learning from a laptop, tablet or mobile. Learning is easy and convenient and Hadoop Training in Hyderabad has made it easy to learn and increase skill sets when so many people have a busy life and limited hours for learning.
Hadoop Online Training has a well-known reputation for its personalized online training sessions. Students have a choice of one or two-hour courses made available on their most convenient days and during preferred learning times. In customizing software courses, Hadoop Online Training works with unique student goals and timelines. Students will have dedicated coach/mentors who will gage the amount, intensity and level of learning sessions.
Hadoop Online Training is dedicated to encouraging and empowering its students and has designed courses to help people succeed in increasing necessary, critical skills for practical use in the IT business world. The key to learning is comprehension and retention, and Hadoop Online Training coaches assure their students of great learning success and moving forward at the best pace for the individual.
For Hadoop Training in Hyderabad enrollment and the timetable of online programming courses visit hadooptraininginhyderabad.co.in.
Contact Info:
Name: Hadoop Expert
Email: Send Email
Organization: RCP Technologies Pvt Ltd
Website: http://hadooptraininginhyderabad.co.in
Source URL: https://marketersmedia.com/hadoop-online-training-announces-new-data-analytics-training-courses-in-hyderabad/126199
Source: MarketersMedia
Release ID: 126199