The gynaecological devices market size will grow at a CAGR of 4.98% through 2023 to attain a revenue of $16240.25m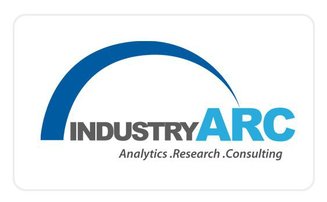 Hyderabad, India - July 18, 2019 /MarketersMedia/ — In the recent past, there has been an increase in diagnosis and treatment of severe gynaecologic illnesses such as dysfunctional uterine bleeding and hypermenorrhea. Lifestyle changes coupled with increasing stress and lack of time among the working class people have been the leading factors for the incessant rise of these diseases. According to a business intelligence report published by IndustryARC, this has provided impetus to the gynaecological devices market as these devices are being solicited by doctors, hospitals, and clinics around the world. The report has been compiled using statistical information and contains detailed information of the different market forces that are positively impacting the market.
The report is titled ''Gynaecological Devices Market: By Gynaecological products (Endoscopy, endotherapeutic devices, surgical instruments, disposals, implants); By Devices (examination & operation devices, female sterilization devices, endometrial ablation, fluid management devices, curettes, forceps); By End user (hospitals, clinics/ASP, research institutes, diagnostic labs); By Geography - Forecast (2018-2023).'' The report states that during the forecast period 2018-2023, the gynaecological devices market size will grow at a CAGR of 4.98% through 2023 to attain a revenue of $16240.25m. This report covers Gynaecological Devices Market Size by Product and applications, Gynaecological Devices Market share by top 5 companies and also the market share by start-ups during the forecast period.
View Full Table of Contents of Gynaecological Devices Market:
https://www.industryarc.com/Report/4337/Gynaecological-Devices-Market-Research-Report.html
Gynaecological Devices Market: Regional Analysis And Competitive Landscape
The report states that "Technological innovations and extensive use of disposable equipment in the field of gynaecology are adding impetus to the global gynaecology market. The mounting rate of C-section deliveries coupled with increasing population are set to drive the demand for gynaecological procedures, which will positively impact the devices market as well". Further analysis includes key market players who have invested in resources to invent finer surgical and diagnosis devices in the field of gynaecology. Some of these companies are Johnson & Johnson, Wallach Surgical Devices, Boston Scientific Corporation, Hologic, Inc., Medtronic PLC, Cooper Surgical Inc., Schmitz U. Sohne GmbH & Co, Bayer AG, Karl Storz GmbH & Co, and FemCare- Nikomed Limited.
According to the analyst, North America is the geographical leader of the gynaecological devices market with regional dominance credited to advancement in technology and rising medical tourism market. The gynaecological market in this region has been evaluated to expand with a CAGR of 4.04% through 2023. Another factor that has played a part in this development is a rise in sexually transmitted diseases in North America as well as a perpetual increase in lifestyle related gynaecological issues such as polycystic ovarian syndrome.
Talk to one of our sales representatives about the full report by providing your details in the link below:
https://www.industryarc.com/support.php?id=4337
Gynaecological Devices Market: Market Forces
There is a rise in speciality clinics pertaining to gynaecology across all regions. In the earlier days, specialised clinics for this field did not exist, but with their steady increase, the demand for better equipment and customized solutions has elevated.
Patients are now gravitating towards surgical alternatives that are outpatient specific, which has inspired key market players to invent devices for alternative therapies. These new devices are minimally invasive and also assure overnight patient discharge.
Due to a fall in number of midwives and complications during spontaneous vaginal deliveries, caesarean operations have become common throughout the world. These surgical operations require advanced gynaecological devices, which has provided growth prospects to the market.
Related Reports:
A. Home Healthcare Market
https://www.industryarc.com/Report/102/home-healthcare-products-services-equipment-market.html
About IndustryARC:
IndustryARC primarily focuses on Cutting Edge Technologies and Newer Applications market research. Our Custom Research Services are designed to provide insights on the constant flux in the global supply-demand gap of markets. Our strong team of analysts enables us to meet the client research needs at a rapid speed, with a variety of options for your business. Any other custom requirements can be discussed with our team, drop an e-mail to sales@industryarc.com to discuss more about our consulting services.
Contact Info:
Name: Venkat Reddy
Email: Send Email
Organization: IndustryARC
Phone: +1-614-588-8538
Website: https://www.industryarc.com/Domain/8/lifesciences-healthcare-market-research.html
Source URL: https://marketersmedia.com/gynaecological-devices-market-gaining-traction-from-outpatients/88898244
Source: MarketersMedia
Release ID: 88898244