Blockchain Shift is excited to announce that the Grammy-award winning rapper and founding member of the Fugees Pras Michel will be coming to speak on the upcoming blockchain event in Miami, FL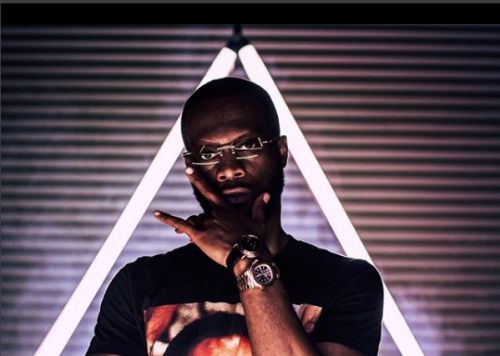 Miami Beach, United States - October 5, 2018 /PressCable/ —
Blockchain Shift is excited to announce that the Grammy-award winning rapper and founding member of the Fugees Pras Michel will be coming to come and speak on the music panel of the upcoming blockchain conference in Miami, FL
Pras Michel is launching a blockchain-enabled smartphone that lets users earn dividends on every purchase.
The phone is part of Michel's digital platform Blacture, which was announced in a 2018 Super Bowl ad, and celebrates black culture through content and technology. The first retail move for Blacture is the launch of Motif, a $300 smartphone that hits stores this fall.
About Blockchain Shift Conference
Blockchain Shift is a one-of-a-kind event in the world of blockchain. The event will take place (next week Oct. 11-12) in Miami and aims to put the region at the center of the buzz about blockchain, financial technology (fintech) and crypto currencies. Our core mission is to raise awareness and educate the world on the power of this transformative technology.
Blockchain Shift will welcome a diverse group of distinguished thought leaders and experts, including crypto and institutional investors, bankers, attorneys, government officials, service providers, as well as representatives of blockchain architected startups, projects working on tokenizing real assets (such as real estate, music and art), as well as valuable enterprise companies for an unparalleled series of discussions and networking opportunities.
Blockchain technology brings a fundamental change in the approach to how companies conduct business and will forever alter industries globally. With thousands of applications, it promises a tectonic shift in technology development and our daily lives.
For more information, visit https://blockchainshift.io/
About Pras Michel
From Hip-Hop superstardom to tech entrepreneurship, Pras Michel is an innovator who pushes boundaries and shatters preconceived notions.
The son of Haitian immigrants, Pras formed The Fugees' with high school classmates Lauryn Hill and Wyclef Jean. After the success of their seminal work, The Score, Pras went on to forge a successful solo career with the international hit single "Ghetto Supastar," featuring Mya and the late Old Dirty Bastard.
In 2006, Pras turned his attention to documentary filmmaking with Skid Row, Los Angeles, which shed light on homelessness. In 2016, Pras unveiled a documentary entitled Sweet Micky For President, which chronicled Haitian musician Michel Martelly's campaign to become President of Haiti and Pras' role in reshaping Martelly into a politician looking to fight corruption.
During the 2018 Super Bowl, Pras Michel teased his latest endeavor, Blacture.
The multifaceted platform will usher in a new era, illuminating Black brilliance globally through education and empowerment. One of Blacture's most exciting elements will be the Blacture M1, a blockchain-based smartphone that gives consumers incentives for use. The Blacture M1 will be the first blockchain-based phone to hit the US market.
Along with Pras is Tech This Out senior on air personality Osei who will moderate the discussion with Pras.
More info: https://prasmichel.com/ and https://blacture.com/
About Osei
To know his name is to know his voice and the message he speaks – Osei "The Dark Secret" Kweku – is perhaps the 'stealth' golden voice of today's hip hop culture. Osei began his radio career in Philly, and since then, has interviewed
Hollywood's Who's Who from Beyonce to the former President Jimmy Carter, from Janet Jackson to 50 Cent. He has cleverly mastered and merge his love for music, tech and philanthropy into a trans-continental culture exchange by way of digital media. Osei 'the dark secret' reppin' iHeart Radio.
Contact Info:
Name: Mike Valdez-Fauli
Email: Send Email
Organization: BlockchainShift.io
Address: 1111 Lincoln Road, Suite 800, Miami Beach, FL 33139, United States
Phone: +1-305-615-1111
Website: https://blockchainshift.io
Source: PressCable
Release ID: 417947