When buying anything, especially a home, everyone wants the best deal possible. Goodyear Arizona Realtors - Matt & Shalin Caren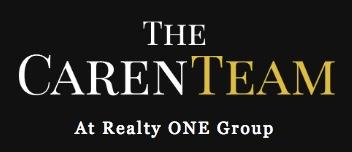 Goodyear, United States - October 21, 2018 /PressCable/ —
It's not a simple task to the best price possible on a house, especially for first time home buyers. People without much experience are often happy getting a home for $10,000, $20,000, $30,000 or more off of the list price which automatically constitutes a good deal, but in many cases, the list price is already $50,000 more than the home is worth in the first place.
Matt Caren, one of the top Real Estate Agents in Goodyear, Arizona, says: "When it comes to buying a home, everyone wants a good deal and no one wants to feel like they're overpaying. However, we find that many buyers tend to focus on the list price of the home too often when trying to determine what price to offer that they believe will result in them getting a "good deal" on the home."
Goodyear AZ Realtors – Matt and Shalin Caren at The Caren Team provide this as an extreme example, but they say they are using it to help buyers understand that a list price, in most cases isn't what the home is worth, in fact it's typically at least $5,000-$10,000 more than the homes true value.
Matt Caren also adds: "In order to determine a home's value, a buyer should focus on what homes have recently sold for in that immediate neighborhood and compare those sales with the subject property the buyer is interested in. If a buyer wants to get a "deal" on a home, they should first determine the homes true value based on those past sales, and then try to negotiate a lower price starting with that newly determined baseline figure."
In their news release published just recently, Matt Caren and Shalin Caren – Real Estate Agents in Goodyear, Arizona, suggest that getting a deal is also more easily achievable when there is an abundance of homes on the market that meet that buyer's needs and price range. If this is a case, a buyer can make a lower offer and not worry about offending the seller because they know that if their offer on a particular home doesn't work out, there are plenty more out there for them to find.
The Caren is one of the leading teams of real estate agents in Goodyear Arizona, believing that home sales in Goodyear Arizona process can and should be an enjoyable and rewarding experience for all parties involved. Ensuring that clients have a positive experience from start to finish, and even after closing, is always at the forefront of The Caren Team's focus each step along the way. To reach them whether buying or selling your home visit https://thecarenteam.com or call (602) 777-6683.
Contact Info:
Name: Shalin Caren
Email: Send Email
Organization: Matt & Shalin Caren - The Caren Team at Realty ONE Group
Address: 2950 N Litchfield Rd, Goodyear, AZ 85395, United States
Phone: +1-602-777-6683
Website: https://www.thecarenteam.com/
Source: PressCable
Release ID: 428023