Divorce Protector teaches men to aggressively protect their financial resources with Non Bank assets to save themselves and their children's future. It is all about the money now so use these financial techniques to save yourself.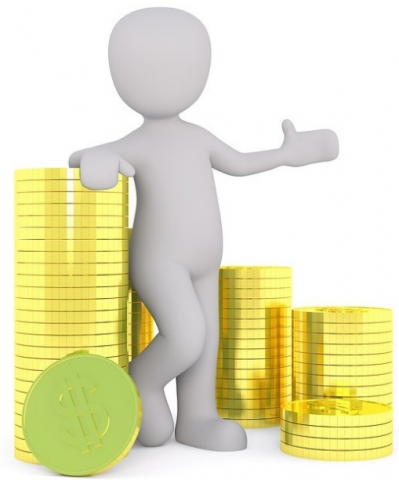 Oak Island, United States - November 13, 2019 /PressCable/ —
Divorce Protector teaches men how to use Non Bank assets such as cash, gold or silver to protect their wealth before, during and after a divorce. The e-books author Thaddeus Thorn stated, "If men maintain their wealth and money in traditional trackable and reportable investments or if a man has joint signatory accounts then he is already setup for the greatest robbery of his life. Only by maintaining an accumulation of Non Bank assets will there be anything left that the court can not unfairly distribute." Joint signatory accounts, investments, credit and debt cards are simply a first strike opportunity that can financially cripple a man and destroy his credit rating. You must maintain separate and private wealth storage in Non Bank assets to escape financial ruin or blackmail.
Divorce Protector and the separately sold chapter 2 The First 24 to 72 Hours teach men step by step how to shut down joint liabilities and accounts to prevent a vindictive spouse from financially destroying them. This is a critical operation that must be performed immediately upon formal paper serving, abandonment or most importantly if a man become suspicious of his spouse's activities. We cannot overstate the importance of financial independence and the use of Non Bank assets such as cash, precious metals or other portable and storable instruments. More information can be found at DivorceProtector.com
The First 24 to 72 Hours step by step action plan prioritizes shutting down any joint liabilities where possible and shifting all present and future surpluses into protective and portable instruments. Once joint funds are taken the odds of them ever being recovered are some place between slim to none and any man that has ever been cheated in this way knows first hand how destructive the process is.
Learn what marital assets are and how different states treat this critical asset. The only thing a vindictive spouse cares about is hurting the man as much as possible and leaving him distraught and homeless. Divorce Protector is the only step by step action plan and trial preparation course written by ex-husbands for husbands.
Contact Info:
Name: Thaddeus Thorn
Email: Send Email
Organization: Divorce Protector
Address: 5622 East Oak Island Drive, Oak Island, North Carolina 28465, United States
Phone: +1-540-288-4446
Website: https://www.divorceprotector.com
Source: PressCable
Release ID: 88933588