Beauty company, À La Paix, advises customers its glycolic acid exfoliating face wash is effective at renewing without stripping or drying the skin. Exfoliation provides many benefits to the skin and should be part of a daily cleansing routine.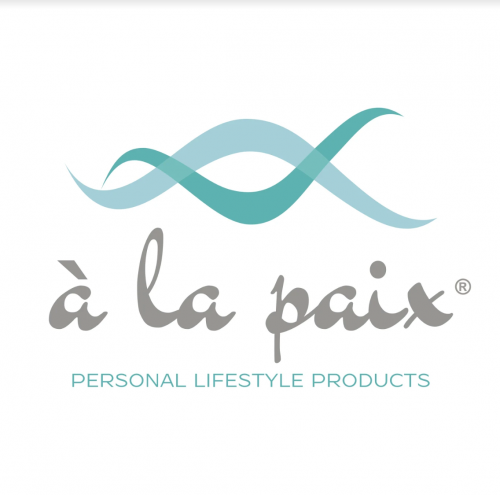 Georgetown, TX, USA - March 27, 2020 —
High-quality beauty brand, À La Paix, is reporting to customers that its glycolic acid exfoliating face wash is effective at renewing without stripping or drying the skin. The brand's Hydroxy Cleanse Face Wash comes in a convenient 6.7 fluid ounce pump container and is formulated with enriched, natural ingredients.
Exfoliating helps to reduce fine lines, discoloration, age spots and improves skin texture over time. This facial cleanser is an exfoliant made with natural fruit acids which help to boost the regeneration of skin cells. Lactic acid provides excellent moisture for hydrating the skin while refreshing skin texture.
Natural fruit acids are biologic exfoliants. "The acids react to the skin to remove dead skin cells and excess oils that cause blemishes and dull-looking skin," says Melanie Miller, senior spokesperson for the company. "Exfoliation with natural acids generally provides a more uniform cleanse than mechanical exfoliants such as brushes and sponges."
À La Paix chose a cleansing formula of natural fruit acids to provide users with the most effective cleanse while remaining gentle to the skin. Products that have a high acid content can lead to skin dryness, irritation and leave one more prone to sun damage.
Miller says, "Our glycolic acid face wash exfoliating cleanser is just under 1% glycolic acid and salicylic acid, which gives you just enough to renew skin cells and give you beautiful, glowing skin without stripping it or drying it out."
The brand recommends using one to two pumps on a wet face and rubbing in a circular motion, creating a lather. Rinse thoroughly with lukewarm water and pat dry. It is gentle enough for daily use; anyone with sensitive skin types may wish to use just two to three times a week and increase slowly.
For those wanting more information about À La Paix's exfoliating face wash, please visit the company's official website or Amazon storefront.
###
Twitter: https://twitter.com/@Alapaixbeauty
Facebook: https://www.facebook.com/WeAreALaPaix/
About Us: À La Paix is a brand dedicated to enhancing personal lifestyles through quality products and a commitment to provide the best customer service available.
Contact Info:
Name: Jody Comet
Email: Send Email
Organization: À La Paix
Address: , Georgetown, TX, 78628, USA
Phone: (775) 557-8628
Website: https://www.alapaix.com
Release ID: 88951352