WiseGuyReports.com adds "Probe Card Market 2018 Global Analysis, Growth, Trends and Opportunities Research Report Forecasting to 2025"reports to its database.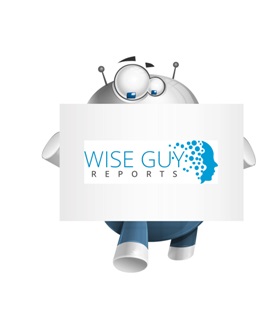 Pune, India - April 16, 2018 /MarketersMedia/ — Probe Card Market:
Executive Summary
This report studies the Probe Card market status and outlook of global and major regions, from angles of manufacturers, regions, product types and end industries; this report analyzes the top manufacturers in global and major regions, and splits the Probe Card market by product type and applications/end industries.
The global Probe Card market is valued at 1503.36 million USD in 2017 and is expected to reach 2053.07 million USD by the end of 2025, growing at a CAGR of 3.97% between 2017 and 2025.
The major players in global Probe Card market include
FormFactor
Micronics Japan (MJC)
Technoprobe S.p.A.
Japan Electronic Materials (JEM)
MPI Corporation
SV Probe
Microfriend
Korea Instrument
Feinmetall
Synergie Cad Probe
Advantest
Will Technology
TSE
TIPS Messtechnik GmbH
Geographically, this report is segmented into several key Regions, with Production/production, consumption, revenue, market share and growth rate of Probe Card in these regions, from 2013 to 2025 (forecast), covering
United States
EU
China
Japan
South Korea
Taiwan
Other regions
On the basis of product, the Probe Card market is primarily split into
Cantilever Probe Card
Vertical Probe Card
MEMS Probe Card
On the basis on the end users/applications, this report covers
Foundry & Logic
DRAM
Flash
Parametric
Others (RF/MMW/Radar, etc.)
Request Sample Report @ https://www.wiseguyreports.com/sample-request/2758557-global-probe-card-market-research-report-2018
Table of Content
1 Probe Card Market Overview 1
1.1 Product Overview and Scope of Probe Card 1
1.2 Probe Card Segment by Types (Product Category) 2
1.2.1 Global Probe Card Production (K PIN) and Growth Rate (%) Comparison by Types (2017-2025) 2
1.2.2 Global Probe Card Production Market Share (%) by Types in 2017 2
1.2.3 Cantilever Probe Card 3
1.2.4 Vertical Probe Card 4
1.2.5 MEMS Probe Card 5
1.3 Global Probe Card Segment by Applications 5
1.4 Global Probe Card Market by Regions (2013-2025) 6
1.4.1 Global Probe Card Revenue (Million USD) Comparison by Regions (2013-2025) 6
1.4.2 United States Probe Card Status and Prospect (2013-2025) 7
1.4.3 China Probe Card Status and Prospect (2013-2025) 8
1.4.4 Europe Probe Card Status and Prospect (2013-2025) 9
1.4.5 Japan Probe Card Status and Prospect (2013-2025) 10
1.4.6 South Korea Probe Card Status and Prospect (2013-2025) 11
1.4.7 Taiwan Probe Card Status and Prospect (2013-2025) 12
1.5 Global Market Size of Probe Card (2013-2025) 13
1.5.1 Global Probe Card Revenue (Million USD) Status and Outlook (2013-2025) 13
1.5.2 Global Probe Card Capacity, Production (K PIN) Status and Outlook (2013-2025) 14
2 Global Probe Card Market Competition by Manufacturers 15
2.1 Global Probe Card Capacity, Production and Share by Manufacturers (2013-2018) 15
2.1.1 Global Probe Card Capacity (K PIN) and Share (%) by Manufacturers (2013-2018) 15
2.1.2 Global Probe Card Production (K PIN) and Share (%) by Manufacturers (2013-2018) 17
2.2 Global Probe Card Revenue and Share by Manufacturers (2013-2018) 19
2.3 Global Probe Card Average Price by Manufacturers (2013-2018) 21
2.4 Manufacturers Probe Card Manufacturing Base Distribution and Sales Area 23
2.5 Probe Card Market Competitive Situation and Trends 24
3 Global Probe Card Capacity, Production, Revenue by Regions 26
3.1 Global Probe Card Capacity and Market Share by Regions (2013-2018) 26
3.2 Global Probe Card Production and Market Share by Regions (2013-2018) 28
3.3 Global Probe Card Revenue and Market Share by Regions (2013-2018) 30
3.4 Global Probe Card Capacity, Production (K PIN), Revenue (Million USD), Price (USD/PIN) and Gross Margin (%) (2013-2018) 33
3.5 United States Probe Card Capacity, Production (K PIN), Revenue (Million USD), Price (USD/PIN) and Gross Margin (%) (2013-2018) 34
3.6 Europe Probe Card Capacity, Production (K PIN), Revenue (Million USD), Price (USD/PIN) and Gross Margin (%) (2013-2018) 34
3.7 China Probe Card Capacity, Production (K PIN), Revenue (Million USD), Price (USD/PIN) and Gross Margin (%) (2013-2018) 35
3.8 Japan Probe Card Capacity, Production (K PIN), Revenue (Million USD), Price (USD/PIN) and Gross Margin (%) (2013-2018) 35
3.9 South Korea Probe Card Capacity, Production (K PIN), Revenue (Million USD), Price (USD/PIN) and Gross Margin (%) (2013-2018) 36
3.10 Taiwan Probe Card Capacity, Production (K PIN), Revenue (Million USD), Price (USD/PIN) and Gross Margin (%) (2013-2018) 36
4 Global Probe Card Supply (Production), Consumption, Export, Import by Regions 37
4.1 Global Probe Card Consumption by Regions (2013-2018) 37
4.2 United States Probe Card Consumption and Growth Rate (2013-2018) 39
4.3 Europe Probe Card Consumption and Growth Rate (2013-2018) 40
4.4 China Probe Card Consumption and Growth Rate (2013-2018) 41
4.5 Japan Probe Card Consumption and Growth Rate (2013-2018) 42
4.6 South Korea Probe Card Consumption and Growth Rate (2013-2018) 43
4.7 Taiwan Probe Card Consumption and Growth Rate (2013-2018) 44
5 Global Probe Card Production by Types 45
5.1 Global Probe Card Production (K PIN) and Market Share (%) by Types (2013-2018) 45
5.2 Global Probe Card Growth Rate by Type (2013-2018) 47
6 Global Probe Card Market Analysis by Applications 48
6.1 Global Probe Card Consumption and Market Share by Applications (2013-2018) 48
6.2 Global Probe Card Consumption Growth Rate by Applications (2013-2018) 51
Continuous…
For further information on this report, visit – https://www.wiseguyreports.com/reports/2758557-global-probe-card-market-research-report-2018
Contact Info:
Name: NORAH TRENT
Email: Send Email
Organization: Wise Guy Research Consultants Pvt Ltd
Address: Office No. 528, Amanora Chambers Pune - 411028 Maharashtra, India
Phone: +1-646-845-9349 (US); +44 208 133 9349 (UK)
Website: https://www.wiseguyreports.com/reports/2758557-global-probe-card-market-research-report-2018
Source URL: https://marketersmedia.com/global-probe-card-market-2018-industry-key-players-trends-sales-supply-demand-analysis-forecast-to-2025/331670
Source: MarketersMedia
Release ID: 331670