Global Mobile Mapping Systems Market-Segmented by Application, End-user, Type, and Region-Growth, Trends, and Forecast (2018-2023) provides an Extensive Research on the fast-evolving Mobile Mapping Systems Market. It also gives Competitive Analysis of the Leading Companies with Regional and Global Analysis of the Market till 2023.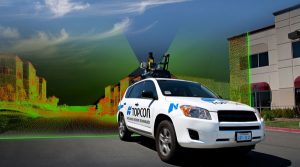 Dallas, United States - June 14, 2018 /MarketersMedia/ — Mobile Mapping Systems Market Report, has been prepared based on an in-depth market analysis with inputs from industry experts. The report covers the market landscape and its growth prospects over the coming years.
Get inside scoop of the Report with Sample PDF @ http://orbisresearch.com/contacts/request-sample/2131860
The global Mobile Mapping Systems Market was valued at USD 15.29 billion in 2017 and is expected to reach a market value of USD 50.34 billion by 2023, registering a CAGR of 21.97% during 2018 – 2023.Mobile mapping has become much dynamic and pervasive, with increasing use of telecommunication networks and availability of cost effective and portable sensors.
The scope of the report is segmented by Imaging Services, Aerial Mobile Mapping, Emergency Response Planning, Internet Application, Facility Management, and Satellite applications. The scope is also segmented by end-user and type of system.
Integration with All Types of Vehicles is the major Driver for the Market
The demand of spatial data has been witnessing explosive growth during the past two decades. Currently, the spatial data of road objects is being collected traditionally using aerial photogrammetric technology and terrestrial surveying technology. With new techniques coming into adoption, mobile mapping system such as vehicle borne laser mapping system begins to be used for road mapping. Companies are developing land based mobile mapping systems to overcome the drawbacks. Mobile mapping offers benefits such as reduction in both the time and cost of data collection.
Key Market Driving Companies Mentioned in the Report includes:
Tele Atlas Survey BV, NAVTEQ Corp, beica Geosystems AG, Trimble Inc., Topcon Corporation, NovAtel Inc., Javad GNSS Inc., Optech LLC, Mitsubishi Corporation, Immersive Media Co., MapJack, NORC, Cyclomedia Technology B.V., EveryScape
Land based Mobile Mapping System is just the platform system, which uses mobile mapping technology. Mobile Mapping System integrates navigation sensors and algorithms together that can be used to determine the position of points remotely with all of the sensors rigidly mounted together on a platform (Vehicle). The navigation sensors are used to determine the position of the platform and its orientation simultaneously. The remote sensors gives the information about the position of points external to the platform. Hence mobile mapping systems are integrating with all kinds of vehicles making the market to further grow during the forecast period. Electric cars will play major role in the integration of vehicles.
Mining End-user is expected to grow significantly during the Forecast Period
Mining companies deploy LiDAR technologies for safety and monitoring are the application areas, however, the deployment in inefficient in exploration purposes. LiDAR scanners are deployed in opening pit mines, where they are used to monitor small scale faults that would lead to catastrophic failures and breakdowns. Scanners are also used to monitor stockpiles and measure the amount of material that comes out of a mine and whether the remains are getting dangerously steep. Current operations include stationary operations, with LiDAR system mounted on a pillar and aimed at a spot 24 hours a day to monitor changes. Also. Growing adoption of automation in mining industry is driving investments in the sector thus boosting the growth of Mobile mapping applications. Hence, there is a huge growth for mining industry for mobile mapping systems market during the forecast period.
Request to Purchase the Report @ http://orbisresearch.com/contact/purchase/2131860
Reasons to Purchase This Report
-Current and future Mobile Mapping Systems Market outlook in the developed and emerging markets
-Analysing various perspectives of the market with the help of Porter's five forces analysis
-The segment that is expected to dominate the market
-Regions that are expected to witness fastest growth during the forecast period
-Identifying the latest developments, market shares, and strategies employed by the major market players
-3 month analyst support, along with the Market Estimate sheet (in Excel)
North America Dominated the Market in the Forecast Period
North America dominated the global 3D mapping and 3D modeling market accounting for largest market revenue share in 2016. The growth is mainly driven by increasing demand for mobile mapping systems for 3D city modeling. 3D models are used to envision future construction projects, ancient buildings, forts and castles and to help in the analysis of various simulation scenarios, such as disaster management and traffic control.
Key Developments in the Market
February 2018 – Trimble announced MX9 Mobile Mapping System. The Trimble MX9 combines a vehicle-mounted mobile LiDAR system, multi-camera imaging, and field software for a broad range of mobile mapping applications, such as road surveys, topographic mapping, 3D modeling and asset management
Table of Content:
1. Introduction
2. Research Approach and Methodology
3. Executive Summary
4. Market Dynamics
5. Global Mobile Mapping Systems Market Segmentation
6. Competitive Intelligence – Company Profiles
7. Investment Analysis
8. Future Outlook of Mobile Mapping Systems Market
Customization of the Report:
This report can be customized to meet your requirements. Please connect with our representative, who will ensure you get a report that suits your needs
About Us:
Orbis Research (orbisresearch.com) is a single point aid for all your market research requirements. We have vast database of reports from the leading publishers and authors across the globe. We specialize in delivering customized reports as per the requirements of our clients. We have complete information about our publishers and hence are sure about the accuracy of the industries and verticals of their specialization. This helps our clients to map their needs and we produce the perfect required market research study for our clients.
Contact Info:
Name: Hector Costello
Email: Send Email
Organization: Orbis Research
Address: 4144N Central Expressway, Suite 600, Dallas, Texas – 75204, U.S.A.
Phone: +1 (214) 884-6817
Website: http://orbisresearch.com
Source URL: https://marketersmedia.com/global-mobile-mapping-market-2018-trend-outlook-leading-platforms-applications-newer-business-model-revised-revenue-for-forecast-up-to-2023/360449
Source: MarketersMedia
Release ID: 360449