Life Sciences and Laboratory Equipment Market By Technology (Spectroscopy, Chromatography, Lab Automation, Surface Science, DNA Amplification and Sequencing, Immunoassay Analyzer, Flow Cytometry, Microarray, Electrophoresis) and End User - Global Forecast to 2023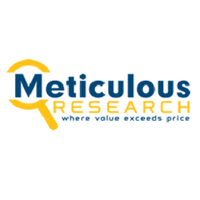 Pune, India - June 25, 2019 /MarketersMedia/ — Global life science & laboratory equipment market has shown strong growth pattern in recent years majorly due to government initiatives to drive the global life science and analytical instruments market; increasing investments and funding for life sciences, pharmaceutical, and biotechnology research; increasing clinical capabilities; expansion in various application areas; and increasing academia-industry collaborations. In addition to this increasing proteomics studies, and growing investments in personalized medicines helps life sciences and laboratory equipment market to grow further.
Meticulous Research® in its latest publication on life sciences & laboratory equipment market states that the global life science & laboratory equipment market will increase at a CAGR of 7.2% from 2018 to 2023 to reach USD 55,932.4 million by 2023. Clinical data hold the capability to transform healthcare system. It provides in-depth analysis of patient portfolio and aims toward the development of safe, effective, patient centered, timely, efficient, and equitable healthcare. Therefore, the methods related to clinical capabilities are emerging rapidly for accurate diagnoses, cost reduction, fraud prevention, revenue generation, and service improvement.
Download free sample report @ https://www.meticulousresearch.com/download-sample-report/cp_id=3937
According to the World Cancer Research Fund International (WCRFI), in 2012, there were an estimated 14.1 million new cancer cases worldwide, and this number is expected to increase to 19.3 million by 2025 and 24.0 million by 2035. Additionally, around 207.4 million patients were reportedly suffering from malaria worldwide in 2012, with 165.2 million cases registered in Africa and 26.8 million cases in Southeast Asia. This has increased the demand for research funding, development of breakthrough drugs, and clinical facilities. To overcome these issues, various grants for establishment of hospitals are being awarded to developing countries. Also, various training programs are held to enable researchers and clinicians for strengthening of clinical research capabilities and provide assistance in the planning and evaluation of a clinical research programs.
For instance, according to the National Health Services (NHS), net expenditure on hospitals and other healthcare services had significantly increased from EURO 78.881 billion in 2006 to EURO 120.512 billion in 2016-2017. Similarly, according to Organization for Economic Co-operation and Development (OECD) health statistics, in 2015, hospitals accounted for 30% of the total healthcare expenditure which was the biggest spending component.
The report provides meticulous analysis of global life sciences & laboratory equipment market by segmenting it on the basis of technology (spectroscopy, chromatography, lab automation, surface science, DNA amplifiers & sequencers, immunoassay analyzers, flow cytometry, microarray, and electrophoresis), end user (pharmaceuticals and biotechnology industry, environmental testing industry, academic research institutes, agriculture and food industry, hospitals & diagnostic laboratories, and forensic laboratories) and geography.
The key players analyzed in the global life sciences & laboratory equipment market are Waters Corporation, PerkinElmer, Inc., Becton, Dickinson and Company, F. Hoffmann-LA Roche AG, Bruker Corporation, Bio-Rad Laboratories, Inc., and Shimadzu Corporation.
Browse in-depth Report on : https://www.meticulousresearch.com/product/life-sciences-laboratory-equipment-market-2023/
Key Topics Covered in This Report:
1. Introduction
1.1. Market Ecosystem
1.2. Currency and Limitations
1.2.1. Currency
1.2.2. Limitations
1.3. Key Stakeholders
2. Research Methodology
2.1. Research Process
2.1.1. Secondary Research
2.1.2. Primary Research
2.1.3. Market Size Estimation
3. Executive Summary
4. Market insights
4.1. Introduction
4.2. Market Dynamics
4.2.1. Drivers
4.2.1.1. Government initiatives to Drive the Global Life Science and Laboratory Equipment Market
4.2.1.2. Increasing investments and Funding for Life Sciences, Pharmaceutical, and Biotechnology Research
4.2.1.3. Increasing Clinical Capabilities
4.2.1.4. Expansion in the Various Application Areas
4.2.1.5. Growing Academia-Industry Collaborations
4.2.2. Restraints
4.2.2.1. High Cost of instruments
4.2.3. Opportunities
4.2.3.1. Growing Proteomics Market
4.2.3.2. Growing investments in Personalized Medicine
4.2.3.3. Growing Demand for Data Analysis and Management Systems
4.2.3.4. Emerging Markets
4.3. Market Share Analysis, by Key Players
5. Life Sciences and Laboratory Equipment Market, by Technology
5.1. Introduction
5.2. Spectroscopy
5.2.1. Molecular Spectroscopy
5.2.1.1. UV/Vis Spectroscopy
5.2.1.2. Near-Infrared (NIR) Spectroscopy
5.2.1.3. Infrared (IR) Spectroscopy
5.2.1.4. Nuclear Magnetic Resonance (NMR)
5.2.1.5. Polarimeters and Refractometers
5.2.1.6. Raman Spectroscopy
5.2.1.7. Fluorescence & Luminescence Spectroscopy
5.2.1.8. Ellipsometry
5.2.1.9. Color Measurement
5.2.2. Atomic Spectroscopy
5.2.2.1. Atomic Spectroscopy, by Technology
5.2.2.1.1. Atomic Absorbance Spectroscopy (AAS)
5.2.2.1.2. X-Ray Diffraction (XRD)
5.2.2.1.3. X-Ray Fluorescence Spectroscopy (XRF)
5.2.2.1.4. Inductively Coupled Plasma (ICP) Spectroscopy
5.2.2.1.5. Glow Discharge Spectroscopy
5.2.2.1.6. Arc/Spark Optical Emission Spectroscopy
5.2.2.2. Atomic Spectroscopy, by Application
5.2.2.2.1. Inorganic Elemental Analysis
5.2.2.2.2. Organic Elemental Analysis
5.2.2.2.3. TOC (Total Organic Carbon) & Other Sum Parameters
5.2.3. Mass Spectrometry
5.2.3.1. Quadrupole LC/MS
5.2.3.2. Time of Flight LC/MS (Q-TOF & LC-TOF)
5.2.3.3. Fourier Transform Mass Spectrometry FT/MS and Ion Trap Liquid Chromatography Mass Spectroscopy (LC/MS)
5.2.3.4. Gas Chromatography-Mass Spectrometry (GC/MS)
5.2.3.5. Matrix Assisted Laser Desorption/Ionization-Time of Flight (MALDI-TOF)
5.2.3.6. Magnetic Sector Mass Spectrometry (MS-MS)
5.2.3.7. Portable and in-Field Mass Spectrometry
5.3. Chromatography
5.3.1. High Performance Liquid Chromatography (HPLC)
5.3.2. Gas Chromatography (GC)
5.3.3. Low Pressure Liquid Chromatography
5.3.4. Ion Chromatography
5.3.5. Flash Chromatography
5.3.6. Thin Layer Chromatography (TLC)
5.3.7. Supercritical Fluid Chromatography (SFC)
5.4. Lab Automation
5.4.1. Automatic Liquid Handling
5.4.2. Microplate Readers
5.4.3. Management informatics
5.4.4. Robotics
5.4.5. Automated Storage and Retrieval Systems
5.5. Surface Science Techniques
5.5.1. Optical Microscopy
5.5.2. Electron Microscopy
5.5.3. Confocal Microscopy
5.5.4. Surface Analyzers
5.5.5. Scanning Probe Microscopy5.6. DNA Sequencer and Amplifier
5.6. DNA Sequencer and Amplifier
5.6.1. DNA Amplifier
5.6.1.1. Thermal Cyclers
5.6.1.2. Real Time PCR (RT-PCR)
5.6.1.3. Others
5.6.2. DNA Sequencer
5.7. Immunoassay Analyzers
5.7.1. Enzyme Immunoassay (EIA)
5.7.2. Fluorescence Immunoassay
5.7.3. Chemiluminescence Immunoassay
5.7.4. Radioimmunoassay (RIA)
5.7.5. Nephelometric Immunoassay
5.8. Flow Cytometry
5.8.1. Cell Based Flow Cytometers
5.8.2. Bead Based Flow Cytometers
5.9. Microarrays
5.9.1. DNA Microarrays
5.9.2. Protein Microarray
5.9.3. Tissue Array (TMA)
5.9.4. Cell Microarray
5.9.5. Others
5.10. Electrophoresis
5.10.1. Gel Electrophoresis
5.10.2. Capillary Electrophoresis
6. Life Sciences and Laboratory Equipment Market, by End User
6.1. Introduction
6.2. Pharmaceutical and Biotechnology industry
6.3. Environmental Testing Laboratories
6.4. Academic Research institutes
6.5. Agriculture and Food industry
6.6. Hospitals and Diagnostic Laboratories
6.7. Forensic Laboratories
7. Global Life Sciences and Laboratory Equipment Market, by Geography
7.1. Introduction
7.2. North America
7.2.1. U.S.
7.2.2. Canada
7.3. Europe
7.3.1. Germany
7.3.2. France
7.3.3. U.K.
7.3.4. Italy
7.3.5. Spain
7.3.6. Rest of Europe
7.4. Asia Pacific
7.4.1. Japan
7.4.2. China
7.4.3. India
7.4.4. Rest of Asia Pacific (RoAPAC)
7.5. Rest of the World
7.5.1. Latin America
7.5.2. Middle East and Africa
8. Competitive Landscape
8.1. Introduction
8.2. New Product Launches
8.3. Agreements & Collaborations
8.4. Acquisitions
8.5. Approvals
9. Company Profiles (Business overview, Financial overview, Product Portfolio, Strategic Developments)
9.1. Agilent Technologies, Inc.
9.2. Becton, Dickinson and Company
9.3. Bio-Rad Laboratories, Inc.
9.4. Danaher Corporation
9.5. F. Hoffmann LA-Roche AG
9.6. PerkinElmer, Inc.
9.7. Thermo Fisher Scientific Inc.
9.8. Waters Corporation
9.9. Bruker Corporation
9.10. Shimadzu Corporation
10. Appendix
10.1. Questionnaire
10.2. Available Customization
Download free sample report @ https://www.meticulousresearch.com/download-sample-report/cp_id=3937
Contact Info:
Name: Khushal
Email: Send Email
Organization: Meticulous Market Research Pvt. Ltd.
Address: Pune, India
Phone: +91-744-7780008
Website: https://www.meticulousresearch.com/product/life-sciences-laboratory-equipment-market-2023/
Source URL: https://marketersmedia.com/global-life-sciences-laboratory-equipment-market-will-reach-usd-559324-million-by-2023-courtesy-increasing-clinical-capabilities-meticulous-research/88889735
Source: MarketersMedia
Release ID: 88889735