WiseGuyReports.com adds "Geocells Market 2018 Global Analysis, Growth, Trends and Opportunities Research Report Forecasting to 2025"reports to its database.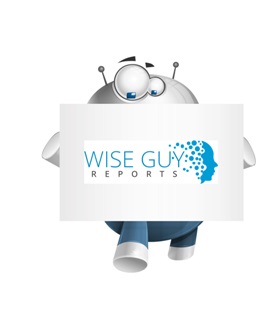 Pune, India - June 14, 2018 /MarketersMedia/ — Geocells Market:
Executive Summary
Global Geocells Market to reach USD 721.4 million by 2025.
Global Geocells Market valued approximately USD 352.0 million in 2016 is anticipated to grow with a healthy growth rate of more than 8.3% over the forecast period 2017-2025. The growth of this market can be attributed to the rising use of geocells in emerging economies. In addition, increased cost savings achieved in road construction and maintenance activities are also anticipated to drive the growth of the geocells market and Geocells are used for different applications such as load support, channel & slope protection, retention of walls, and others.
The objective of the study is to define market sizes of different segments & countries in recent years and to forecast the values to the coming eight years. The report is designed to incorporate both qualitative and quantitative aspects of the industry within each of the regions and countries involved in the study. Furthermore, the report also caters the detailed information about the crucial aspects such as driving factors & challenges which will define the future growth of the market. Additionally, the report shall also incorporate available opportunities in micro markets for stakeholders to invest along with the detailed analysis of competitive landscape and product offerings of key players. The detailed segments and sub-segment of the market are explained below:
By Raw material:
High density polyethylene
Polypropylene
By Design type:
Perforated
Non-perforated
By Application:
Load support
Channel & slope protection
Retention of walls
By Regions:
North America
S.
Canada
Europe
UK
Germany
Asia Pacific
China
India
Japan
Latin America
Brazil
Mexico
Rest of the World
Furthermore, years considered for the study are as follows:
Historical year – 2015
Base year – 2016
Forecast period – 2017 to 2025
Some of the key manufacturers involved in the market Strata systems, PRS geo-technologies, Presto geosystems, ten cate, terram geosynthetics, officine maccaferri spa, TMP Geosynthetics, BOSTD Geosynthetics Qingdao, flexituff international limited, GEO products LLC.. Acquisitions and effective mergers are some of the strategies adopted by the key manufacturers. New product launches and continuous technological innovations are the key strategies adopted by the major players.
Target Audience of the Global Geocells Market in Market Study:
Key Consulting Companies & Advisors
Large, medium-sized, and small enterprises
Venture capitalists
Value-Added Resellers (VARs)
Third-party knowledge providers
Investment bankers
Investors
Request Sample Report @ https://www.wiseguyreports.com/sample-request/3232888-global-geocells-market-size-study-by-raw-material
Table of Contents
Chapter 1. Global Geocells Market Definition and Scope 
    1.1. Research Objective 
    1.2. Market Definition 
    1.3. Scope of The Study 
    1.4. Years Considered for The Study 
    1.5. Currency Conversion Rates 
    1.6. Report Limitation
Chapter 2. Research Methodology 
    2.1. Research Process 
      2.1.1. Data Mining 
      2.1.2. Analysis 
      2.1.3. Market Estimation 
      2.1.4. Validation 
      2.1.5. Publishing 
    2.2. Research Assumption
Chapter 3. Executive Summary 
    3.1. Global & Segmental Market Estimates & Forecasts, 2015-2025 (USD Billion) 
    3.2. Key Trends
Chapter 4. Global Geocells Market Dynamics 
    4.1. Growth Prospects 
      4.1.1. Drivers 
      4.1.2. Restraints 
      4.1.3. Opportunities 
    4.2. Industry Analysis 
      4.2.1. Porter's 5 Force Model 
      4.2.2. PEST Analysis 
      4.2.3. Value Chain Analysis 
    4.3. Analyst Recommendation & Conclusion 
Chapter 5. Global Geocells Market, By Raw material 
    5.1. Market Snapshot 
    5.2. Market Performance - Potential Model 
    5.3. Global Geocells Market, Sub Segment Analysis 
      5.3.1. High density polyethylene 
          5.3.1.1. Market estimates & forecasts, 2015-2025 (USD Billion) 
          5.3.1.2. Regional breakdown estimates & forecasts, 2015-2025 (USD Billion) 
      5.3.2. Polypropylene 
          5.3.2.1. Market estimates & forecasts, 2015-2025 (USD Billion) 
          5.3.2.2. Regional breakdown estimates & forecasts, 2015-2025 (USD Billion)
Chapter 6. Global Geocells Market, By Design type 
Chapter 7. Global Geocells Market, By Appplication
Chapter 8. Global Geocells Market, by Regional Analysis
Chapter 9. Competitive Intelligence 
    9.1. Company Market Share (Subject to Data Availability) 
    9.2. Top Market Strategies 
    9.3. Company Profiles 
      9.3.1. Strata systems 
          9.3.1.1. Overview 
          9.3.1.2. Financial (Subject to Data Availability) 
          9.3.1.3. Product Summary 
          9.3.1.4. Recent Developments 
      9.3.2. PRS geo-technologies 
      9.3.3. Presto geo-systems 
      9.3.4. Ten cate 
      9.3.5. Terram geosynthetics 
      9.3.6. Officine maccaferri spa 
      9.3.7. TMP geo-synthetics 
      9.3.8. BOSTD geo-synthetics qingdao 
      9.3.9. Flexituff international limited 
      9.3.10. GEO products LLC.S
 Continuous…
For further information on this report, visit – https://www.wiseguyreports.com/reports/3232888-global-geocells-market-size-study-by-raw-material
Contact Info:
Name: NORAH TRENT
Email: Send Email
Organization: Wise Guy Research Consultants Pvt Ltd
Address: Office No. 528, Amanora Chambers Pune - 411028 Maharashtra, India
Phone: +1-646-845-9349 (US); +44 208 133 9349 (UK)
Website: https://www.wiseguyreports.com/reports/3232888-global-geocells-market-size-study-by-raw-material
Source URL: https://marketersmedia.com/global-geocells-market-2018-industry-key-players-trends-sales-supply-demand-analysis-forecast-to-2025/360446
Source: MarketersMedia
Release ID: 360446