Reportsformarkets.com adds another Premium Report title "Global Dairy Blends Market" report to its online catalogue library.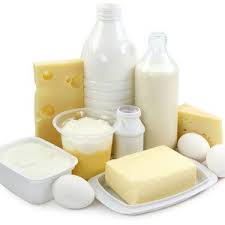 Windsor, USA - November 23, 2017 /MarketersMedia/ — This report divides Global Dairy Blends Market based on the Key players, Type and Regions with indicative Cost structure and driving factor analysis. This report also states import/export consumption, supply and demand Figures, cost, price, revenue and gross margins.
This Report analyses the important factors of Global Dairy Blends market based on present and emerging industry situations, market demand, supply, business strategies utilized by leading market players and their growth synopsis and trajectory.
Dairy Blends Market
The market is estimated to reach USD XX.XX billion in 2017 and expected to value about USD 3.9 billion by 2022, registering a CAGR of 7.8%. Dairy blends are the mixture of milk nutritive ingredients and other components from milk cracking. These products are used as a partial or complete substitution of liquid milk or milk powder. Moreover, their typical content offers specific techno-functional properties.
The Trend of Health Consciousness is Effecting the Consumption of Dairy Blends
Dairy blends contain various ingredients according to industrial needs, thus, making them versatile products and cater to a wide-range of applications. The use of dairy blends in various industries is expected to increase, due to the rising prices of traditional dairy commodities. The yogurt and other milk product manufacturers are preferring dairy blends, due to their stable price range over the years and various nutritive ingredients infused in them. The health-conscious consumers expect their foods to be infused with nutrients, therefore, the use of dairy blends satisfies this expectation.
Inquire for Sample PDF for this Title@ https://www.reportsformarkets.com/report_details/213852/global-dairy-blends-market-growth-trend-and
Dairy blends have high emulsifying properties, which help them mix with water and oil, thus increasing their usage in bakery and beverage industries. These properties and uses vary according to the ingredients infused with these blends, as different flavors of the blends can produce different flavors of yoghurt, cakes and ice-creams.
Dairy blends have a wide-range of applications in industries such as ice cream, yogurt, infant formula, bakery & confectionaries, dairy products, ready-cooked dishes, sports & health foods and beverages. The powdered dairy blends are the most preferred form, among all, as it has high applications in ice-cream and yoghurt industry, owing to its greater shelf life.
The market estimations in this report are based on the marketed sale price of Global Dairy Blends Market (excluding any discounts provided by the manufacturer, distributor, wholesaler or traders).
Regional Analysis
Asia-pacific is expected to witness the highest growth rate during the forecast period, due to the growing dairy-based product preferences. Particularly, the Asian dairy market is showing interests in the dairy blends, as the Asian standard demand for milk fat is growing, at a continuous pace. In contrast to vegetable fats, milk fat is a natural product and offers a better taste, therefore, the production of dairy blends is satisfying the growing demand.
Competitive Landscape
0ther leading manufacturers and suppliers of the dairy blends includes
Fonterra Co-operative Group Limited
Cargill, Inc.
Kerry Group
Royal Frieslandcampina N.V.
Agropur Ingredients
Döhler Group
Intermix Australia Pty Ltd.
Advanced Food Products LLC
Galloway Company, Inc.
Cape Food Ingredients
Abbott Nutrition
Agri-Mark Inc.
All American Foods Inc.
Bakels Edible Oils
These companies focus on capacity expansion, owing to the increasing demand for dairy blends.
Our Global Dairy Blends Market Report Covers:
Market Trends & dynamics
Latest News & developments
Porter's five force analysis
Investment scope
Deep-dive insights
Major players in the market are identified through secondary research and their market revenues determined through primary and secondary research. Secondary research included the research of the annual and financial reports of the top Players; whereas, primary research included extensive interviews of key opinion leaders and industry experts such as experienced front-line staff, directors, CEOs and marketing executives. The percentage splits, Market Share (%), Growth Rate (%) and breakdowns of the product markets are determined through using secondary sources and verified through the primary sources.
Continued…
Reasons to buy
The report enables you to -
- Formulate significant competitor information, analysis, and insights to improve R&D strategies.
- Identify emerging players with potentially strong product portfolio and create effective counter- strategies to gain competitive advantage.
- Identify and understand important and diverse types of Product profiles under development for the industry.
- Develop market-entry and market expansion strategies.
- Plan mergers and acquisitions effectively by identifying major players with the most promising pipeline.
- In-depth analysis of the product's current stage of development, territory and estimated launch date.
Inquire for Buy Now & 10% discount for this Title@
https://www.reportsformarkets.com/report_details/213852/global-dairy-blends-market-growth-trend-and
About Us
Reportsformarkets.com is an online market research reports library of 500,000+ in-depth studies of over 5000 micro & mature markets. We have a vast & latest collection of current premium reports, covering major industries worldwide. Our process is meticulously planned and executed in order to use maximum resources and explore the best market report for getting genuine insights.
Reportsformarkets.com offers latest Market Reports across key industry verticals like ICT, Agriculture, Energy & Power, Chemicals & Materials, Environment, All Healthcare, Aerospace & Defence, Food & Beverages & Semiconductor.
Contact Info:
Name: Maya Smith
Email: sales@reportsformarkets.com
Organization: Reports for Markets
Address: 360 Bloomfield Avenue, Suite 301, Windsor, CT 06095 USA
Phone: +1 7162260856
Source URL: https://marketersmedia.com/global-dairy-blends-market-growth-trend-and-forecasts-2017-2022-cagr-of-7-8/268675
For more information, please visit https://www.reportsformarkets.com/
Source: MarketersMedia
Release ID: 268675