MRFR is the Leading Brand in The Research Company who Recently Published 3D Bioprinting Research Reports which includes Study of growth, Regional Analysis, Top Industry Players Formation, Major Drivers, Upcoming Trends and Forecast to 2027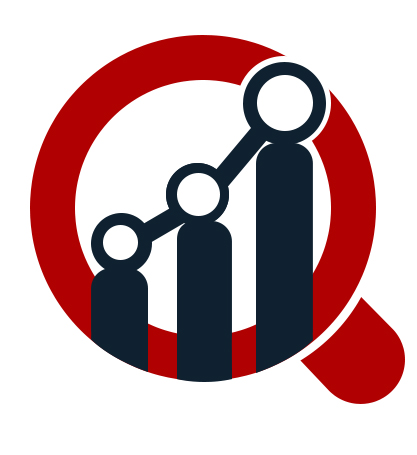 Pune, Maharashtra - January 14, 2019 /MarketersMedia/ — The Global Market of 3D Bioprinting is expected to experience an astounding growth with a CAGR of 25% during the forecast period (2017-2023), reports Market Research Future (MRFR). The technology has been revolutionizing the pharmaceutical scenario by bioprinting human tissues and organs since its inception. A blend of the most exceptional innovations in engineering, manufacturing, art, education, and medicine, the technology is helping a number of patients by transforming their lives.
3D Bioprinting Market – Key Players
Key market contributors are
Stratasys Ltd. (U.S.)
ORGANOVO HOLDINGS, INC. (U.S.)
Aspect Biosystems Ltd. (Canada)
FATHOM (U.S.)
CELLINK AB (Sweden)
Bio3D Technologies (Singapore)
Materialise (U.S.)
Allevi (U.S.)
ENVISIONTEC, INC. (Germany)
Get Sample Report @ https://www.marketresearchfuture.com/sample_request/869
Industry Trends:
Significant expenditure from government and many private organizations have paved the way for the latest technologies to emerge at a great pace changing the healthcare sector in a previously unconceivable way. For instance, BIOLIFE4D, a Chicago-based medical tech firm has successfully demonstrated the ability to 3D bio print human cardiac tissue. On the opposite side the globe, Korean researchers at Pohang University of Science and Technology are implementing mechanical engineering in bio fabrication.
Drivers and Restraints:
Improvement in healthcare has given rise to the geriatric population consequently which has become the key factor that is expected to boost the global 3D bioprinting market. Government investment in this sector has helped it gained traction. Increasing number of organ transplantation and high prevalence of chronic diseases are expected to propel the growth rate of the market. In addition, stem cell research and cosmetic industry are now adopting this new technology giving it a much-needed momentum.
However, the lack of trained professionals and stringent government regulations may impede the average market growth rate.
3D Bioprinting Market - Segmentation
The Global 3D Bioprinting technology can be segmented by technology, material, application, and end-users.
Technology-wise segmentation includes electron beam melting, laser beam melting, droplet disposition, syringe extrusion, magnetic levitation, and others. Syringe extrusion is expected to hold the maximum share in the market. Meanwhile, magnetic levitation is estimated to grow with the fastest CAGR during the prognosis period. Magnetic levitation allows usage of cheap printing machine is making the segment more consumer-friendly. Sub-segments of laser beam melting are photopolymerization, stereo lithography, two-photon polymerization, and others. The droplet disposition can further be sub-segmented into inkjet printing, fused disposition methods, multi-phase jet solidification, and others.
Based on the material, the market is comprised of cells, hydrogels, extracellular matrices, fibrinogen, alginate, and others. Cells are the current rage in the market and hold the maximum share as researchers are structuring their research plans on these cells.
Application-based segmentation consists clinical, research, and others. The clinical segment has sub-segments, namely, tissue transplantation, bone grafts, vascular grafts, wound care, and others. The wound care segment has acute wounds, chronic wounds, hernia repair, and others. The research segment has regenerative medicine, personalized healthcare, 3D cell culture, and others. The last segment is expected to dominate the market and grow at a stellar pace as various market players and universities are funding researches to take the developments to an unprecedented level.
The end-user segment includes pharmaceutical & biotechnology companies, research organization, academic institutes, and others.
3D Bioprinting Market - Regional Analysis
Geographically, the market has been segmented into the Americas, Asia Pacific (APAC), Europe, and the Middle East & Africa (MEA).
The Americas hold the maximum share owing to a well-structured healthcare sector and heavy investment both by the government and the private players. A large base of patient population waiting for transplantation is also a market booster. Healthcare expenditure due to a rise in disposable income and the presence of significant market players are proving to be significant contributors.
Browse Complete Premium Research Report Enabled with Tables and Figures @ https://www.marketresearchfuture.com/reports/3d-bioprinting-market-869
Europe is the second largest market with a cluster of developed countries such as France, Germany and the U.K. who are spending heavily on the technology and is always eager to innovate.
APAC is the fastest growing region with continuously growing population and burgeoning healthcare sector in developing countries such as China and India. According to the Indian Brand Equity Foundation in 2017, the Indian market is deemed to grow with an astonishing CAGR of 22.87% by 2020 and touch USD 280 billion.
MEA is unlikely to get a huge boost owing to the presence of several poor countries in the region. Qatar, Kuwait, Saudi Arabia, and Dubai are the few countries with advanced healthcare infrastructure and interested in research investments.
Major Table of Content
Chapter 1. Report Prologue
Chapter 2. Market Introduction
2.1 Definition
2.2 Scope of the Study
2.2.1 Research Objective
2.2.2 Assumptions
2.2.3 Limitations
Chapter 3. Research Methodology
3.1 Introduction
3.2 Primary Research
3.3 Secondary Research
3.4 Market Size Estimation
Chapter 4. Market Dynamics
List Of Tables
Table 1 3D Bio-Printing Industry Synopsis, 2017 – 2023
Table 2 Global 3D Bio-Printing Market Estimates And Forecast, 2017 – 2023, (USD Million)
Table 3 Global 3D Bio-Printing Market By Region, 2017 – 2023, (USD Million)
Table 4 Global 3D Bio-Printing Market By Technique, 2017 – 2023, (USD Million)
Table 5 Global 3D Bio-Printing Market By Application, 2017 – 2023, (USD Million)
List Of Figures
Figure 1 Research Process
Figure 2 Segmentation For Global 3D Bio-Printing Market
Figure 3 Market Dynamics For Global 3D Bio-Printing Market
Figure 4 Global 3D Bio-Printing Market Share, By Technique 2016
Figure 5 Global 3D Bio-Printing Market Share, By Material 2016
Continued….
To Know More Enquire @ https://www.marketresearchfuture.com/enquiry/869
About Market Research Future:
At Market Research Future (MRFR), we enable our customers to unravel the complexity of various industries through our Cooked Research Report (CRR), Half-Cooked Research Reports (HCRR), Raw Research Reports (3R), Continuous-Feed Research (CFR), and Market Research & Consulting Services.
In order to stay updated with technology and work process of the industry, MRFR often plans & conducts meet with the industry experts and industrial visits for its research analyst members.
Contact Info:
Name: Market Research Future
Email: Send Email
Organization: Market Research Future
Address: Market Research Future Office No. 528, Amanora Chambers Magarpatta Road, Hadapsar Pune – 411028 Maharashtra, India
Phone: +1 646 845 9312
Website: https://www.marketresearchfuture.com/reports/3d-bioprinting-market-869
Source URL: https://marketersmedia.com/global-3d-bioprinting-market-to-shoot-up-at-25-by-2023-marketresearchfuturecom/470086
Source: MarketersMedia
Release ID: 470086