The soda ash market size to swell at a healthy CAGR of 3.4% during the forecast period of 2019 to 2025. As of 2018, the global soda ash market is estimated to be worth $16,545 million.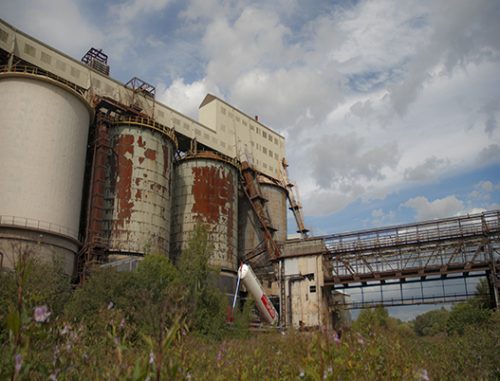 Hyderabad, India - August 14, 2019 /MarketersMedia/ — IndustryARC has released a new market research report that has projected the soda ash market size to swell at a healthy CAGR of 3.4% during the forecast period of 2019 to 2025. As of 2018, the global soda ash market is estimated to be worth $16,545 million. The analysts reveal that the soda ash market will be driven by the glass industry in the coming year owing to its expansive application across fiberglass insulation and flat glass for housing, commercial building, and the automotive industry. The report is titled "Soda Ash Market: By Process (Solvay, Leblanc); By type (Light Sodium Carbonates, Granule Soda ash, Refined Sodium Hydrogen Carbon); By Grade (Light, Medium, Dense); By Application (Chemical, Glass, Others); By End Users (Glass Industry, Consumer Goods, Food and Beverages, Paper and Pulp, Others); & Geographical Analysis – Forecast (2019-2025).
According to United States Geological Survey, the estimated distribution of soda ash by end use in 2017 was glass 49%, chemicals 28%, distributors 6%, soap and detergents 6%, miscellaneous uses 5%, flue gas desulfurization 4%, pulp and paper 1%, and water treatment 1%. The same study estimates the total value of sodium carbonate produced in 2017 to be about $1.8 billion. Note that soda ash is obtained from trona and sodium carbonate, which contains rich salt brine (sodium chloride) and limestone. According to American Natural Soda Ash Corporation (ANSAC), globally, more than 50% of the world-wide production of sodium carbonate is earmarked for glass production. The flat glass industry produces preliminary for automotive and construction market for laminated and tempered glasses and windows and doors respectively. These segments account for 60% and 30% of all flat glass shipments. The food container market also has a strong demand share in the flat glass market and other sectoring include toiletries and cosmetics, and laboratory glassware. This report covers Soda Ash Market Size and Soda Ash Market share by top 5 companies and also the market share by start-ups during the forecast period.
View Full Table of Contents of Soda Ash Market :
https://www.industryarc.com/Report/16247/soda-ash-market.html
Report Price (Single User): US $3850
Soda Ash Market: APAC Dominates the Global Market
According to USGS, due to oversupply of soda ash in China, the country has entered the export market and consequently, United States suppliers are struggling to achieve higher sales. The growing capacity of natural soda ash from China is due to large number of natural miners compared to U.S.
APAC consumption of soda ash is projected to increase at a CAGR of 3.4% per year during the next 6 years, as per the findings of the IndustryARC report. On the basis of regional analysis, APAC accounted for more than 50% of the global demand in 2018. Growing demand from soaps & detergents manufacturing, water treatment facilities, and metallurgy in China, India, Thailand and Indonesia has boosted the soda ash market demand. Europe, on the other hand, has witnessed stagnant growth owing to strict regulations for producing synthetic soda ash.
Soda Ash Market: Competitive Landscape
The world's leading suppliers of soda ash are American National Soda Ash Corp., Solvay S.A., Nirma Limited, and OCI Wyoming. Following are some of the key competitive pointers noted by the IndustryARC analyst:
In November, 2018- Tata Chemicals Limited announced a capital expenditure of Rs 2400 Cr which would be deployed towards de-bottlenecking of Mithapur facility that would enhance the company's soda ash capacity by about 150,000 MT, salt production by 400,000 MT, and upgrade turbines for higher efficiency.
Solvay SA has announced 15% price increase for its Vanillin & Ethyl-vanillin products, effective from January 1st, 2019. Solvay is striving to offer a continued high level of quality, services and performance everywhere in the world with the best technology and ecofriendly process of soda ash production.
On January 28, 2019, Saint-Gobin opened a new flat glass production line in India near Chennai. Saint-Gobain is strengthening its position as the leader in flat glass in the vastly populated developing country and continues its development strategy in high growth regions.
Talk to one of our sales representative about the full report by providing your details in the link below:
https://www.industryarc.com/support.php?id=16247
Key Soda Ash Market Trends
The trends that are going to drive the soda ash business over the coming years are sustainability and traceability. Sustainability in manufacturing is driving the way the business is being done- sustainable raw material procurement and usage, sustainable production particles, and sustainable supply chain solutions. The linear economy model is giving way to circular economic model. The trend of focusing on "Reduce, Refuse, Refurbish, Repair and Recycle" is fast catching on. According to China's Ministry of Environmental Protection, in 2018, soda ash market players were mandated to reduce production by following the environmental impact inspection that happens yearly. Environmental inspections in China are reducing the country's export of soda ash but has simultaneously increased the consumption of soda ash with the larger percentage of production being consumed domestically.
Soda ash market is growing at a significant pace, with China leading the global market and United States being the second leader in terms of country-wide production and demand. The major key players are expanding their businesses across APAC, wherein plenty of opportunities are available as compared to consolidated or highly regulated North American and European regions respectively. In terms of sustainable development, several governments have involved themselves and has made it mandatory for the companies to follow the policies. The market is turning eco-friendly day by day as a responsibility towards the society and the environment.
Related Reports:
1. India Soda Ash Market
https://www.industryarc.com/Report/18263/india-soda-ash-market-research-report-analysis.html
2. Construction Glass Market:
https://www.industryarc.com/Report/15882/construction-glass-market.html
About IndustryARC:
IndustryARC primarily focuses on Cutting Edge Technologies and Newer Applications market research. Our Custom Research Services are designed to provide insights on the constant flux in the global supply-demand gap of markets. Our strong team of analysts enables us to meet the client research needs at a rapid speed, with a variety of options for your business. Any other custom requirements can be discussed with our team, drop an e-mail to sales@industryarc.com to discuss more about our consulting services.
Contact Info:
Name: Venkat Reddy
Email: Send Email
Organization: IndustryARC
Phone: +1-614-588-8538
Website: https://www.industryarc.com/Domain/4/chemicals-materials-market-research.html
Source URL: https://marketersmedia.com/glass-industry-driving-demand-in-soda-ash-market/88907763
Source: MarketersMedia
Release ID: 88907763