SmitCo is excited to announce the launch of its girls' journal on Amazon. The secret hardcover journal has 300 double-sided lined pages, a heart-shaped lock and two silver keys for little girls, providing tons of ways to create and imagine.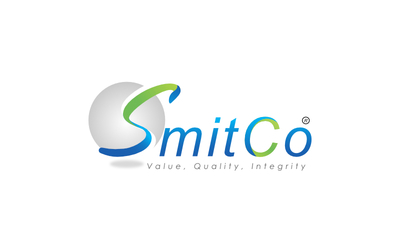 Belton, MO, United States - August 20, 2019 —
SmitCo, an international brand that produces learning and education gifts as well as Home and Beauty Products, has launched its girls journal on Amazon. The first-ever secret hardcover journal has 300 double-sided lined pages, a heart-shaped lock and two silver keys, providing a perfect way for girls between the ages of five and 10 to create and imagine, the brand says.
More information about the thought-provoking diary for girls can be found at https://www.smitcollc.com/products/girls-diary-with-lock-and-key.
"The decision to go with gifts for girls as our primary products for SmitCo is mainly because we have two daughters and three granddaughters, so you can safely say that I am a 'girlie grandma'", says Francina Smit, owner of the brand. "Many other moms and grandmas feel the same. All young girls have dreams, secrets, write poems and more. This diary gives them the chance to express themselves freely, all the while keeping their thoughts from the prying eyes of siblings, friends and even Mom and Dad!"
The first diary with lock and key, SmitCo's product ensures that all the 'private' information one wants to keep to themselves is safe. Helping kids bring out their creative side, boosting imagination and journal-keeping skills, has been a major mission for the brand, says Smit. Girls can keep track of the daily, weekly and monthly events easily using the diary, entering chapters of their lives while reflecting, creating and dreaming.
The Diva Journal includes 300 pretty double-sided lined pages, one pink lock with shiny gemstones, two silver keys, and one pink satin ribbon bookmark. The brand says that this appealing aesthetic and functionality helps kids enjoy expressing emotions, thoughts and their inner world fearlessly. Key features of SmitCo's diaries for girls include:
3D elements, such as a raised crown with rhinestones, a bow, tulle and strategically placed glitter to make items on the cover "pop" and come to life.
Arrives packaged in a sturdy hard plastic cover to protect it during shipping​​.
A "Diva theme", which is very popular with young girls currently, says the brand.
A pink satin ribbon page marker to help the journal's owner know where she last recorded her secrets.
"For those looking for a gift for graduation, Christmas, birthdays, Valentine's Day, or 'just because' gift, this is the ultimate gift of true self-expression," says Smit.
Those interested in finding out more details about the SmitCo's girls journal can visit the company's website or Amazon storefront.
###
Twitter: https://twitter.com/@SmitCoLLC
Facebook: https://www.facebook.com/smitcollc
LinkedIn: https://www.linkedin.com/in/smitcollc/>
Instagram: https://www.instagram.com/smitco_llc/
Youtube: https://www.youtube.com/user/SmitCoLLC/videos
About Us: To Be Recognized As A Brand With Integrity Who Cares About Providing Innovative, Quality Gifts For Girls As Well As Home and Beauty Products To Make Your Life Easier.
Contact Info:
Name: Francina Smit
Email: Send Email
Organization: SMITCO
Address: 1011 Cherry Hill Court, Belton, MO, 64012, United States
Phone: 8162254349
Website: https://www.smitcollc.com/
Release ID: 88910055