SmitCo LLC's recently launched horse-themed scrapbook for girls is now doubling as a journal. With its passcode lock, this scrapbook helps users keep all their information and secret details safe and well-protected.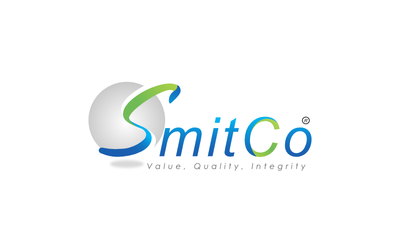 Belton, MO, United States - October 23, 2019 —
SmitCo's scrapbooking craft kit is emerging as a popular gift for young girls. This horse-themed scrapbook not only encourages creative learning but also serves as a safe journal for the little ones. Equipped with passcode locks, these gift sets for girls can keep all information entered by the little users safe and secret from the world. This craft set for girls is available on Amazon.
Problem-solving, critical thinking, creativity, imagination, and collaboration are some of the most important developmental skills for a child. Unfortunately, due to the lack of focus caused by excessive screen time, many of today's children fail to develop these skills. SmitCo strongly believes that doodling imaginations on a piece of paper or writing ideas in a journal can bring children's focus back and encourage them to be creative.
"To keep her projects safe and secure, we included a passcode lock in our scrapbook. The idea is to get your child's creative ideas flowing, while they keep their innermost thoughts safe with this passcode-protected scrapbook for kids," said a spokesperson from SmitCo. "Many kids feel better when they can express their ideas and thoughts in a safe, non-judgmental place. Therefore, they are only comfortable using journaling as an outlet if they feel secure that this journal is for their eyes only. A private journal can be a great place to record their new and brewing feelings."
The horse gifts for horse lovers from SmitCo comes with 113 pieces, including dozens of stickers and jewels that can be mixed and matched. The scrapbook can also be personalized with scented 3D jewel stickers and craft tapes to make it truly unique. It also includes 60 empty, scented pages with different designs printed on them. With 100-plus reviews on Amazon, this innovative learning aid for children has recently received the Amazon's Choice badge.
Anyone interested in finding out more about SmitCo LLCs horse-themed scrapbook for girls should visit the company's website or Amazon storefront.
###
Twitter: https://twitter.com/@SmitCoLLC
Facebook: https://www.facebook.com/smitcollc
LinkedIn: https://www.linkedin.com/in/smitcollc/>
Instagram: https://www.instagram.com/smitco_llc/
Youtube: https://www.youtube.com/user/SmitCoLLC/videos
About Us: To Be Recognized As A Brand With Integrity Who Cares About Providing Innovative, Quality Gifts For Girls As Well As Home and Beauty Products To Make Your Life Easier
Contact Info:
Name: Francina Smit
Email: Send Email
Address: 1011 Cherry Hill Court, Belton, MO, 64012, United States
Phone: 8162254349
Website: https://www.smitcollc.com/
Release ID: 88930538