Offering the best Navarre Pool Cleaning Service and Repair, Splash Pools is ready to prepare your pool this season and ensure a great swimming experience at a moments notice!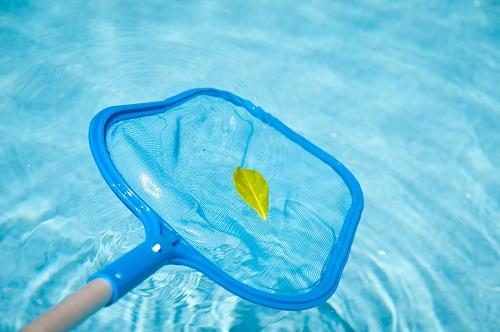 Navarre, United States - February 22, 2019 /PressCable/ —
With a warm spring and hot summer days ahead, Florida residents are now beginning to prepare their swimming pools. Though owning a pool can provide much enjoyment during the spring and summer, the fun is often spoiled by the hassles related to their upkeep. Having a clean pool in good operating condition is critical to ensuring a great swimming experience. Splash Pools has a highly reputable team of Navarre FL Pool Repair experts that has provided world class residential and commercial pool cleaning, repair and maintenance services since their inception in 2005. The company's services are currently available in Navarre, Gulf Breeze, Pensacola, Destin, Tiger Point, Fort Walton Beach, Mary Esther and the surrounding areas.
As a professional Pool Cleaner in Navarre, Splash Pools is centrally located and has the expertise and tools to handle all jobs related to swimming pools. In addition to one-time services, such as tropical storm clean-ups and spring start-ups, they also undertake weekly, bi-weekly or even daily maintenance projects. Below are some of their most popular services:
Residential Services: Routine maintenance to keep the pool in perfect condition throughout the season. This includes tile and wall cleaning, vacuuming, skimming the surface, emptying the baskets for the pump and skimmer, filter cleaning, water testing, and adjusting the chemicals when required.
Commercial Services: Service offered for all pool sizes. Maintenance plans in strict adherence to all state guidelines for commercial use.
Storm Clean-up: Cleaning away debris, fixing all damaged equipment, and bringing pools back to proper operating condition after a tropical storm.
Pool and Spa Repairs: Repairing of gas and electric heaters, filters and pumps, wiring, lighting, electrical equipment, chlorine and salt systems.
Over the years, Splash Pools has done well to stand apart from their competitors because of their commitment to exceptional client service. Named as the best Navarre Pool Cleaning Service, residents have said that they are always high quality, reliable and prompt. They also trust in Splash Pools because they have over 30 years of experience in water treatment.
All estimates and quotes are free from Splash Pools, and no contract is required to ensure complete customer satisfaction. Splash Pools is also available year-round to help your pool work efficiently and stay swimmer-ready.
When owning a pool or spa, it may seem like the chores and upkeep are never-ending. From skimming for debris, to changing chemicals, to cleaning tile, it can be almost overwhelming. Not to mention the occasional repair work. Splash Pools is ready and willing to take on all the cleaning and repair work, no matter the size!
To find out more about affordable Expert Pool Cleaning in Navarre, please visit https://splashpoolsrules.com or call (850) 549-5315.
Contact Info:
Name: Ken Wilcox
Organization: Splash Pools
Address: 7374 Brevard Street, Navarre, FL 32566, United States
Phone: +1-850-549-5315
Website: https://splashpoolsrules.com/
Source: PressCable
Release ID: 485187