"We've have had to expand our business model to include straight orthodox teas from single estates around the world." - FusionTeas.com.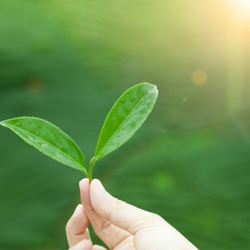 Mckinney, TX,, U.S. - - April 30, 2014 /MarketersMedia/ — When FusionTeas.com began selling premium teas online, their goal was to offer many different varieties of high quality loose leaf tea blends as well as unique fruit and herb infusions.
Unique blends like Blood Orange Hibiscus Fruit Tisane, Chocolate Mint Rooibos, and Good Morning Yerba Mate have thrilled consumers, and converted more than just a few coffee drinkers. What owner Thomas Egbert didn't expect however, was the demand for good ol' fashioned straight black, oolong, and green teas. "When we first started, we completely under estimated the demand for simple, straight teas. We've have had to expand our business model to include straight orthodox teas from single estates around the world."
When discussing premium teas, the terms "orthodox" and "single estate" are commonly used.
Orthodox Tea:
Orthodox is a term used to describe teas that are rolled with machinery in a manner that mimics hand-rolling. Most premium teas are made with orthodox production methods. The opposite of orthodox tea is CTC tea, which is machine-processed in a way that chops the leaves into uniformly-sized bits that are typically used for low-grade teabags.
Single Estate Tea:
Single estate refers to any tea that comes from only one tea estate or garden, as opposed to being a blend from various estates.
Straight black, oolong, green and white teas are all made from the leaves of the Camellia Sinensis plant. FusionTeas.com owner Thomas Egbert explains that even though the Black, Green, White and Oolong teas come from the same leaf, they each have unique characteristics that represent each type very distinctively. "Each tea has subtle nuances that represent the regions that they are grown in and the art of how the estate produces it. Today, we are very excited to announce that we have a full selection of some of the best quality straight teas available anywhere in the world."
In this collection one will find teas such as Royal Gold Yunnan Black Tea which comes from Yunnan, China, the birthplace of tea, and has bold satisfying flavor. Another is Japanese Gyokuro Green Tea, which is a steamed green tea that is considered among the finest of Japanese all teas.
Other teas included in this collection of orthodox teas from single estates are:
Assam Black Tea
Dark Pearl Formosa Oolong
Organic Sencha Green Tea
Organic English Breakfast Black Tea
Organic Sungma Darjeeling
Everyday Matcha Green Tea Powder
and many more...
Contact Info:
Name: Thomas Egbert
Email: Send Email
Organization: Fusion Teas
Address: 1912 University Business Dr Suite 408 Mckinney, TX 75071
Phone: 888-828-4657
Website: http://www.fusionteas.com/
Source URL: https://marketersmedia.com/fusionteas-com-announces-the-addition-of-straight-and-pure-premium-teas/42530
Source: MarketersMedia
Release ID: 42530