Orion Erosion Control Inc announced the availability of their Erosion Control Service beginning 07/18/2017. Orion Erosion Control the following metro areas , Cherokee, Cobb, DeKalb, Fulton, Gwinnett, Paulding, and Walton. More information can be found at http://www.orionerosioncontrol.com. or by calling 1-404-596-4934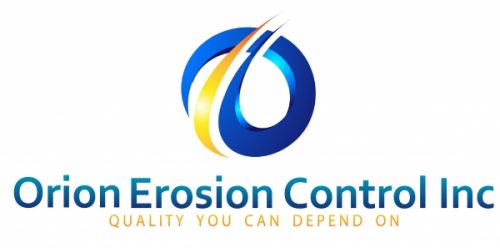 Atlanta, United States - July 17, 2017 /NewsNetwork/ —
Customers looking for the latest Erosion Control Service will soon be able to get involved with Orion Erosion Control Inc. Today Mrs Jones, Operation Manager at Orion Erosion Control Inc releases details of the new Erosion Control Service's development.
The Erosion Control Service is designed to appeal specifically to Home Builders/ Home Owners/ Land Developers/ Grading Companies and includes:
Hydroseeding – This feature was included because it will help and improve the growth of grass by protecting the soil.. This is great news for the consumer as it will prevent soil erosion on any disturbed area. .
DOT Type C Wireback Silt Fence – This was made part of the service, since it is the best erosion control silt fence, best use on commercial properties, near lakes or any water stream.. Customers who invest in the service should enjoy this feature because it is the best erosion control solution for grading companies, land developers and home builders..
Straw Matting, Green excelsior Matting– Orion Erosion Control Inc made sure to make this part of the Erosion Control Service's development as It provides great help keeping soil together on slopes and flat surfaces.. Customers of the Erosion Control Service will likely appreciate this because It helps grass grow faster while keeping soil in place and preventing any erosion.
Mrs Jones, when asked about the Erosion Control Services said:
"Our wide range of erosion control services"
This is the latest offering from Orion Erosion Control Inc and Mrs Jones is particularly excited about this launch because Erosion control is a mandatory service in Georgia. Georgia Water/Laws/Erosion and Sedimentation Act, if a land is being disturbed erosion control solution need to be in place and Orion Erosion Control can provide all the erosion control solutions needed, with over 20 years of expertise & an excellent track record, their services are number one. Always expect them to be Reliable. Affordable. Dependable..
Those interested in learning more about Orion Erosion Control Inc and their Erosion Control Services can visit them on the web at http://www.orionerosioncontrol.com or call 404-596-4934
Contact Info:
Name: Mr Anderson
Organization: Orion Erosion Control Inc
Address: 3350 Riverwood Parkway STE 1900, Atlanta, GA 30339, United States
Phone: +1-404-596-4934
For more information, please visit http://www.orionerosioncontrol.com
Source: NewsNetwork
Release ID: 217893