After years of struggles, including dealing with bullies at a young age, and later, homelessness, Freya Fox now lives out her passion daily, and wants to encourage other young people to follow their dreams.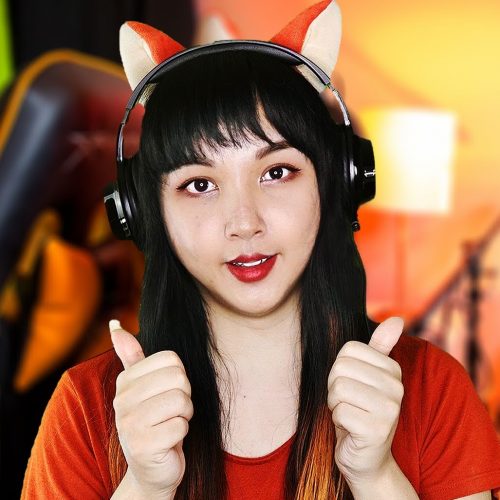 Las Vegas - June 1, 2020 /MarketersMedia/ — Gaming is the very popular pastime of playing video games. Some people, like Freya Fox, are passionate about the hobby, and have turned it into a career. As she tells us, "I'm a full-time streamer and content creator, which is fancy talk for I play video games for a living." Making a living doing what she does was on Freya's radar from a young age.
In high school, she launched her own clothing line, earning thousands of dollars, and cleverly promoting her line by asking celebrities to wear it. Today she has earned over $100,000 streaming, and her list of accomplishments in the industry is impressive, including becoming the first Gaming Fighting Game Champion, raising $2000 for the American Cancer Society, and becoming one of the first people to offer entity building and google knowledge panel services. As if gaming isn't enough to keep Freya busy, she also runs her own agency, Freya Fox Media. All of this has not come easily. Freya has worked hard to achieve her goals.
As a child, she was relentlessly bullied for being a lesbian. Freya took advantage of her introverted personality and turned to video games for friendship and socializing. She was quickly in love with gaming. Later, after years of working hard as a freelance web designer and marketing consultant, she often found it difficult to make ends meet, and even found herself homeless at one point. Still, she never gave up on chasing her dreams. Along the way, she had the support of great friends and family who continued to encourage her. Freya tells us, "I'm thankful to Fourth Street Productions (Jeremy Root) for giving me a chance and helping me stay afloat. Without him, my friends, and some support from my family, I wouldn't be alive today."
About Freya Fox:
Freya's advice to young people is "…take riskier chances, because you are only young once." And also, "Don't think that college is the only way to be successful. Ask yourself if it's necessary for the business you want to start." To follow Freya Fox for more inspiration, check her out at https://www.instagram.com/freyafoxtv/?hl=en
Contact Info:
Name: AJ Campos
Email: Send Email
Organization: Clout Forge Reputation Management
Website: http://www.cloutforge.com/
Source URL: https://marketersmedia.com/freya-fox-turns-a-passion-for-gaming-into-a-full-time-career/88959860
Source: MarketersMedia
Release ID: 88959860