Active duty & the military family have a Global opportunity with a multi-language & multi-currency free website & hosting from Mobile-First.us, a veteran-owned state-of-the-art website platform.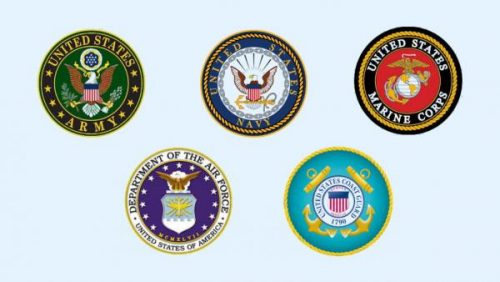 The Villages, United States - November 19, 2019 /PressCable/ —
Today, active duty and the military family have a great opportunity available moving forward.
Sandy and Charlie Morris of Mobile-First.us have now made it official that all active duty and military families, who qualify, receive a free premium plan website with free hosting.
From the endless amounts of burden, stress, and sacrifice active duty and military families endure, while living a military life on a military pay scale, there is finally relief in sight.
Military families have found that a military lifestyle can be extremely challenging and difficult while they proudly serve and protect our great country.
Deployment can separate the family for months on end and relocations, all over the world, can uproot families 6-8 times on average throughout a military career.
Uprooting the military family from their neighborhoods, homes, schools, friends, and way of life, not to mention the financial hardships of adjusting to the cost of living standards of their newly relocated environment and host country are examples of their many sacrifices.
No matter which branch of the military, Army, Air Force, Navy, Marines or Coast Guard the challenges of military life, let alone getting married, having children, and family life in general, is quite a struggle and dramatically different from a civilian lifestyle.
The Armed Services YMCA began a tradition of honoring the military family in 1996 originally known as The Military Family Week later expanded and declared to be National Military Family Month by Congress for the month of November.
Amazingly, military families have many commendable attributes even with the number of difficulties, hardships, and sacrifices the military life places upon them. Just to highlight a few attributes they possess: sense of humor; passionate about everything; strong under extraordinary circumstances; always willing to lend others a helping hand; resilient; spouses also seem to begin a life of service as well; children are amazingly strong, brave and adaptable; family members open their homes, send care packages, and provide unwavering support; struggles and sacrifices are viewed as part of serving our great country; they stand strong, without question, behind their service member.
Mobile-First.us… Press Release
Both active duty and the military family now have an amazing Global opportunity with Sandy and Charlie's offer of a free premium plan website with free hosting, because the Mobile-First.us state-of-the-art website platform is both multi-language and multi-currency.
Now active duty and the military family have the ability to build a website business in their native language or to the host country of their deployment, anywhere in the world.
Example website businesses may be affiliate marketing, childcare, health, auto detailing, fitness, gourmet foods, recipes, copywriting, blogs, beauticians, auto repair, gardening, exotic plants, deployment host country souvenirs, etc. to name just a few.
So, whether stationed here in the United States or overseas, active duty and the military family have the opportunity to create a secondary income or develop a home school program teaching children about the internet and building an online website business.
Mobile-First.us, a Service-Disabled Veteran-Owned Small Business, honors and appreciates the active duty and the military family and is proud to be a helpful and valued resource for them.
Mobile-First.us… Websites @ Warp Speed
Mobile-First.us is a website design and builder service and the only platform that builds websites Mobile-First in compliance with Google's New Mobile-First indexing and ranking algorithms effective July 1, 2019.
Contact Information:
Name: Mobile-First.us
Address: 17977 SE 83rd Rawcliffe Ct, Ste. 101
The Villages, FL 32162
Phone: 352-325-2757
Contact Info:
Name: Charlie Morris
Email: Send Email
Organization: Mobile-First.us
Address: 17977 SE 83rd Rawcliffe Ct, Ste. 101, The Villages, Florida 32162, United States
Phone: +1-352-325-2757
Website: https://www.mobile-first.us
Source: PressCable
Release ID: 88934573