Foster Design and Build are overseeing the construction of new high spec mansions in East Lincoln Park, Chicago, using their specialty in bespoke design to its fullest potential.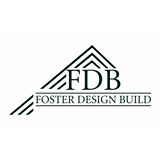 San Francisco, CA,, United States of America - - June 13, 2014 /MarketersMedia/ — Property development is a constantly evolving industry, and just like in high fashion, the trends that inform the next five years of residential development are being seen right now in the most high-end developments. Chicago is currently a hub for these multi-million dollar super-properties, with a combination of new-build and completely re-imagined existing spaces being created by luminaries in the field like Foster Design & Build. Their latest project is in North Orchard in East Lincoln Park, and promises to be one of their most advanced yet.
The properties once complete could range from anywhere between five and twenty million dollars in asking price. It will cater to those with traditional tastes but a contemporary design sensibility, bringing a neo-classical feel to the spaces that have all the confidence and understated elegance of classic grandeur. It offers a sleek, cutting edge technological under layer that provides the latest design sensibilities in terms of interaction and potential development.
The company is known for its special orders, and reviews on Foster Design's previous examples provide evidence of what potential investors can expect. Their latest project on 438 W Eugenie is a 5,800 square foot bachelor complex with touch controlled internal heating, electrical, security and entertainment systems, heated pool and integrated zip-slide for quick garage access.
Robert Berg of Foster Design Build explained, "We understand that we have the entire history and indeed, much of the immediate future of design to choose from when creating our spaces, and we want to harmonize these elements so that an elegant combination results in a majestic home. We also take our environmental responsibilities seriously and understand these homes must be built sustainably, and so for all the superior features we install, not a one is as a result of conspicuous consumption. We create homes whose impact is in tasteful and abundant opulence, not in wasteful and gaudy decadence."
About Foster Design and Build: Foster Design Build (FDB) is a team based practice that stresses client service and intensive construction management. They construct projects that exceed the expectations of clients time and again thanks to collaboration with talented engineers, architects, interior designers and subcontractors. They manage the entire process from start to finish, ensuring that every detail is handled in a timely, cost effective and professional manner.
Contact Info:
Name: Joe Bragg
Organization: Brand Outreach
Phone: (415) 632 1664
Source URL: https://marketersmedia.com/foster-design-build-creating-opulent-property-development-at-north-orchard-chicago/51428
For more information, please visit http://www.chicagobusiness.com/realestate/20101111/CRED0701/101119978/former-boeing-exec-backs-sons-first-development-venture
Source: MarketersMedia
Release ID: 51428