Laser Hair Removal in Forth Worth gaining popularity at Fort Worth Medspa, Enhancing You MedSpa and Wellness Center due to their super high-tech laser devices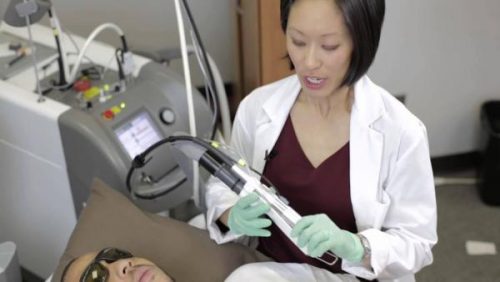 Fort Worth, United States - April 9, 2019 /PressCable/ —
Fort Worth, Texas- Premier Fort Worth MedSpa, weight-loss and wellness center, Enhancing You have announced they have the latest and greatest when it comes to laser hair removal devices. Laser Hair Removal in Fort Worth is gaining popularity says, Enhancing You Fort Worth Medspa, the area's top destination for folks wanting to rid themselves of unwanted hair. Enhancing You is using the most advanced technology on the market to annihilate unwanted hair.
The announcement comes from Tonya Cain, owner of the popular laser clinic in the Fort Worth, TX area. Tonya had this to say about the clinics high tech hair removal machine, "Here at Enhancing You, we are using the Quanta Light Series Long Pulse laser for all our laser hair removal treatments. We absolutely love this device and believe it is the best hair removal laser. Our favorite feature of the Quanta Light A Star is its ability to treat every different skin type from very light skin to the darkest tone, and do it safely."
According to Tonya, laser hair removal treatments are gaining popularity, lately, especially in the Fort Worth, TX area. With the increase in demand for cosmetic treatments such as laser hair removal, there is also an increase available laser machines being manufactured from all across the world. Right now there are many different machines on the market all ranging in price, efficacy, and ability. Enhancing You Medspa says their Fort Worth business has, "the best of the best" when it comes to aesthetic laser technology.
Inside the Fort Worth Medspa located just off of 8th Avenue in Fort Worth, folks will find multiple advanced laser devices to treat many concerns such as high-tech facials, hair restoration, stretch-mark removal, and even body improvements and eyelash extensions. However this month, the popular laser and aesthetic center is showcasing their incredible laser hair removal machine, made by Quanta Aesthetic Lasers, based out of Italy with their home offices in North America.
The advanced laser device uses certain wavelengths which target the melanin in the unwanted hair, by heating up the hair follicle and destroying it, all while keeping the skin around the hair fully intact. According to Tonya once the unwanted hair has been targeted by the laser, it is then absorbed by the body and broken down in the body.
Tonya had this to say about the laser hair removal in Fort Worth, TX process, "the treatments are actually very quick and super easy, much easier than most folks expect during their consultation." Tonya explains, "the machine we use is so advanced it is almost painless and is very quick. It's true that some areas are more sensitive than others and we provide cooling and extra care when it comes to these more sensitive areas. Once the areas have been treated any discomfort which occurred during the laser treatment subsides immediately. What's left is slightly pink skin which may resemble a very slight sunburn for the next 30-60 minutes." Tonya says once that sensitivity goes away, her clients are able to go about their regular daily activities including going to the pool, as long as they aren't exposing the area to the sun or getting a spray tan.
The Fort Worth, TX Medspa is accepting new clients at the facility, they take walk-ins but prefer appointments made in advance. Anyone interested is encouraged to call the clinic to find out more info at 682-247-0379 or visit the business's website at https://www.enhancingyoumedspa.com/
The Medspa is located at 1818 8th Ave
Fort Worth, Texas 76110
Contact Info:
Name: Tonya Cain
Email: Send Email
Organization: Enhancing You Med Spa & Wellness Center Fort Worth
Address: 1818 8th Ave, Fort Worth, TX 76110, United States
Phone: +1-682-247-0379
Website: http://www.enhancingyoumedspa.com
Source: PressCable
Release ID: 500900