A trading e-learning expert has published a detailed guide for people in need of a side hustle, offering forex trading as a legitimate and reliable source of additional income.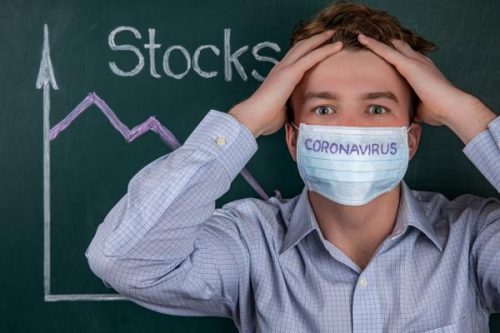 Centurion, South Africa - February 18, 2021 /PressCable/ —
A company specializing in financial education has published a new resource for individuals who are interested in entering the foreign exchange (forex) markets to augment their income.
More information is available at https://smarttradecollege.com/12-reasons-to-start-forex-trading-as-a-side-hustle
Diversit-e Smart Trade College (Diversit-e) is offering prospective traders a detailed list of factors on why forex should be considered as a side hustle or a way to create substantial wealth amid a challenging economy.
According to the company, people today are living in an "increasingly expensive world", which is further worsened by income inequality. It explained that despite the economic growth experienced in many countries, wages have not risen with the increasing costs of housing, tuition, and other expenses.
The guide begins by defining what forex is for beginners. It said that people have been participating in forex trades in their daily lives without even realizing it like when they exchange currencies upon arriving in a different country.
Diversit-e also aims to dispel the belief that newcomers require a huge sum to begin trading. In the guide, it explained why large capital is helpful, but not required because minimum deposit requirements vary depending on the broker.
Another factor it covered is regulation as it is one of the major reasons that keep people away from trading. It stated that forex brokerage firms globally are now being governed by tighter regulatory frameworks to ensure the safety of funds.
The guide then provides a list of countries with strong regulatory bodies, advising readers to trade only with brokers under their jurisdiction.
It also talks about the profit potential of forex, which is said is limitless. It explained that this quality is offered regardless of the amount of capital put in and is only dependent on one's expertise and trading system.
A total of 12 factors arguing for the advantages of forex trading are discussed in the material. Among these are liquidity, trading hours, transaction costs, tax advantages, diversification, and more.
"The time when one can rely on a single source of income is sadly over," a company spokesperson said. "Creating a second source of income should be on top of everyone's priority, especially in these tumultuous times, and forex offers that opportunity."
The full text of the guide can be accessed for free at the URL above.
Contact Info:
Name: Francois Oosthuizen
Email: Send Email
Organization: Diversit-e Smart Trade College
Address: Jigsaw Park, Real Estate Place 1st Floor 7 Einstein rd, Centurion, Gauteng 0169, South Africa
Phone: +27-10-753-2461
Website: https://smarttradecollege.com/
Source: PressCable
Release ID: 88996460