Foods4BetterHealth.com comments on a study that found that eating certain foods during warm weather may reduce blood pressure in overweight people.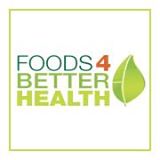 Boston, MA,, United States - - May 22, 2014 /MarketersMedia/ — Foods4BetterHealth.com, a food and nutrition web site that promotes healthy foods to prevent disease and illness, is reporting on a study that found that eating watermelon during warmer weather has the potential to cut blood pressure in overweight people, even when under stress.
The Foods4BetterHealth report (http://www.foods4betterhealth.com/why-warm-weather-and-watermelon-make-your-heart-so-happy-10004) notes that the study involved 13 patients who were middle-aged and obese and who also had high blood pressure. The patients were exposed to cold temperatures meant to simulate those one might encounter during the winter months by having one hand placed in water kept at a temperature of 39 degrees Fahrenheit, just above freezing. While the subject's hand was in the water, the research team measured vitals, including blood pressure.
The Foods4BetterHealth article, "Why Warm Weather and Watermelon Make Your Heart So Happy," explains that the study group was split in two; half were given two amino acids, L-citrulline and L-arginine (from watermelon extract) each day, while the second group received a placebo. After the first six weeks, the groups were switched for the second half of the experiment. The research subjects were also instructed not to take any blood pressure medications during the study and not to make any significant lifestyle changes—particularly not any related to diet or exercise.
The Foods4BetterHealth article reports that researchers found that when the subjects were taking the amino acids from watermelon extract, they showed improvements for both cardiac stress and blood pressure while they were resting and exposed to cold water. According to the study's lead, Arturo Figueroa, "That means less overload to the heart, so the heart is going to work easily during a stressful situation such as cold exposure."
The Foods4BetterHealth report adds that Figueroa's findings aren't the first time he's investigated the ways in which watermelon might be on that list of good foods for the heart; he's also looked at how the fruit affects post-menopausal women and adults with prehypertension for the better.
The Foods4BetterHealth report concludes that aside from the conventional means of reducing risk, like losing weight and exercising, choosing heart-healthy foods can also be a part of an effective strategy for keeping healthy.
Foods4BetterHealth.com, created by Doctors Health Press, is a food news and health web site that offers readers information about the latest food controversies, exclusive expert advice, and health tips to ward off illness, prevent disease, and live a long, healthy life. For more information, visit www.Foods4BetterHealth.com.
Contact Info:
Name: Adrian Newman
Organization: Doctors Health Press, Inc
Address: 60 State Street, Suite 700, Boston, MA 02109-1894
Phone: 1-866-744-3579
Source URL: https://marketersmedia.com/foods4betterhealth-reports-on-the-benefits-of-watermelon-for-heart-health-study/45537
For more information, please visit http://www.foods4betterhealth.com/
Source: MarketersMedia
Release ID: 45537