Foods4BetterHealth reports on a study that found that an increase in intake of fruits and vegetables could reduce the risk of stroke.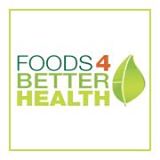 Boston, MA,, United States - - June 24, 2014 /MarketersMedia/ — Foods4BetterHealth.com, a food and nutrition web site that promotes healthy foods to prevent disease and illness, is reporting on a study that has shown how the equivalent of two medium-sized apples per day could lead to a reduced risk of stroke.
The Foods4BetterHealth report (http://www.foods4betterhealth.com/easy-fix-to-reduce-your-risk-of-stroke-10587) notes that stroke is a leading cause of premature death and disability in the United States, with recent evidence showing that not only does diet play a big part, but there is also a tie between how much of a certain food group a person consumes and the risk of stroke.
The Foods4BetterHealth article, "Easy Fix to Reduce Your Risk of Stroke," explains that a large meta-analysis of information in the U.S., Asia, and Europe found the intake of fruits and vegetables can dramatically reduce individual risk factors in the development of stroke.
The Foods4BetterHealth article reports that researchers from the Medical College of Qingdao in China discovered that for every 200 g increase of fruits and vegetables in the diet, there was a reduction in stroke risk from 32% to 11%; 200 g equals about two medium-sized apples. The research looked at 760,000 adults, of whom 17,000 had suffered a recent stroke. The results indicate that the higher the intake of fruit and vegetables, the lower the risk of stroke. (Source: Hu, D., et al., "Fruits and Vegetables Consumption and Risk of Stroke: A Meta-Analysis of Prospective Cohort Studies," Stroke 2014 45: 1613-1619; http://stroke.ahajournals.org/content/early/2014/05/08/STROKEAHA.114.004836.abstract.)
"The reasons why diet is so important are endless, but in terms of stroke risk, the benefits are remarkable," says Dr. Kevin McLaughlin, health and wellness specialist for Foods4BetterHealth. "For one, fruits and vegetables can lower a person's levels of blood sugar, insulin, and inflammation. Diet can also help to lower the risk of blot clots in the arteries, and a higher-quality diet can also help a person become less reliant on sugar, refined carbohydrates, fat, and junk food."
The Foods4BetterHealth report concludes that good examples of veggies to include are any leafy greens. Brussels sprouts, cauliflower, broccoli, kale, turnips, and beet greens. Others to keep in mind are sweet potatoes and green beans. All these choices are loaded with the nutrients that can help to keep stroke risk down.
Foods4BetterHealth.com, created by Doctors Health Press, is a food news and health web site that offers readers information about the latest food controversies, exclusive expert advice, and health tips to ward off illness, prevent disease, and live a long, healthy life. For more information, visit www.Foods4BetterHealth.com.
Contact Info:
Name: Adrian Newman
Organization: Doctors Health Press, Inc
Address: 60 State Street, Suite 700, Boston, MA 02109-1894
Phone: 1-866-744-3579
Source URL: https://marketersmedia.com/foods4betterhealth-reports-on-new-diet-recommendation-to-reduce-stroke-risk/52419
For more information, please visit http://www.foods4betterhealth.com/
Source: MarketersMedia
Release ID: 52419